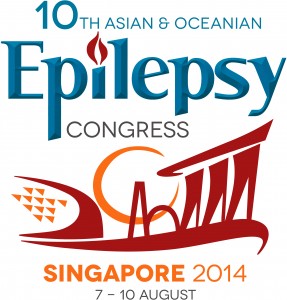 The early registration deadline has been extended from Friday 25th April to Monday 9th May. There are special registration fees for trainee doctors and allied health professionals plus subsidised rates for those from certain countries are also available too. Please click here to register.
The 10th Asian & Oceanian Epilepsy Congress will take place in Singapore from the 7th – 10th August 2014.
This congress has been organised by the regional organisations of the International Bureau for Epilepsy and the International League Against Epilepsy.
The website is available at www.epilepsysingapore2014.org