Harry Meinardi
Born Nice, France – 20th February 1932
Died The Hague, Netherlands – 20th December 2013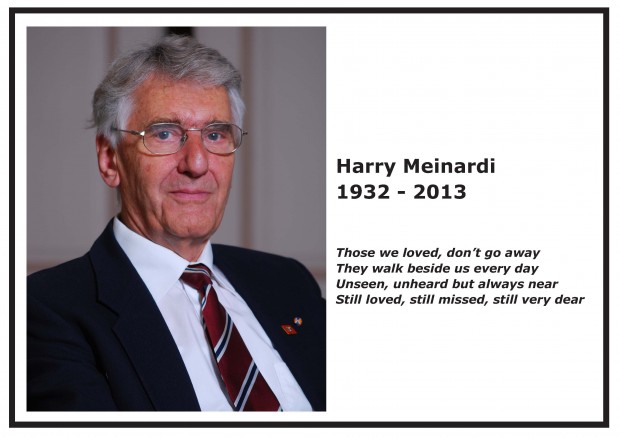 It is with great sadness that IBE announces the untimely death of Professor Harry Meinardi at the age of 81 years.
Harry was a long time supporter of IBE and served as President for the term 1977-1981. He was also the only person to have served as both President of IBE and President of ILAE, the latter for the term 1989-1993.
In the last two years, Harry provided a series of articles for IE News – Look Back with Pride – the last instalment of which was published as recently as Issue 2 – 2013. His articles, which were extremely popular with readers, catalogued IBE's history as detailed through the newsletter.
In recognition of his years of service in the field of epilepsy, he was awarded the IBE/ILAE Ambassador for Epilepsy Award and the ultimate award presented by IBE and ILAE – Lifetime Achievement Award in 2001.
In his medical career in the Netherlands, Harry was Director of the Instituut voor Epilepsiebestrijding in Heemstede and Emeritus Professor at the Catholic University of Nijmegen. This work was recognised with his decoration as an Officer of the Order of Orange-Nassau. The order is awarded to those who have earned special merit for their work in Dutch society.
To his partner Annemarie Harting, his daughter Hermelyn, son Floris and to his grandchildren, IBE sends its deepest sympathy. May he rest in peace.
A full obituary will be included in the next issue of IE News.