The 30th International Epilepsy Congress, took place from the 23rd to 27th June in Montreal 2013, Canada.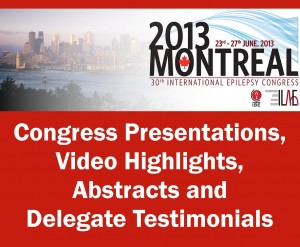 Speaker Presentations
A selection of speaker presentations are available to view on the congress website. Please make sure to check back frequently if a presentation you want is not there, as more will be added over the coming weeks.
You can view speaker presentations by clicking here.
Congress Highlights Video
View highlights from the 30th IEC in this short two minute video by clicking here.
Congress Abstracts
The International Organising Committee of the 30th International Epilepsy Congress encouraged all researchers and practitioners to consider contributing to the programme by submitting abstracts for poster or platform presentation.
Please click here to view the special 30th International Epilepsy Congress edition of Epilepsia.
Delegate Testimonials
Please click here to view Testimonials from Delegates who attended the 30th International Congress in Montreal.
Future Congresses
Please click here for information on upcoming Congresses
13th European Conference on Epilepsy & Society



2nd African Epilepsy Congress (AEC) :  Cape Town 2014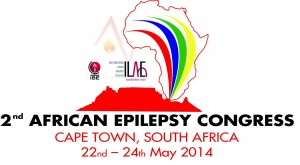 11th European Congress on Epileptology : Stockholm 2014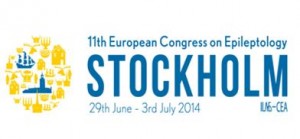 10th Asian & Oceanian Epilepsy Congress : Singapore 2014