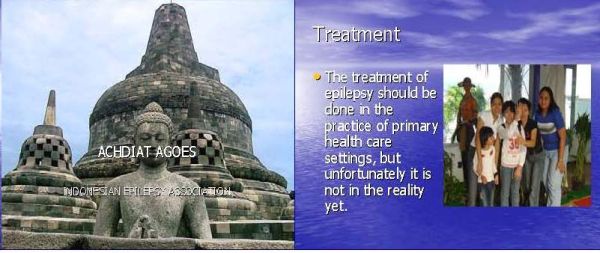 The Indonesian Epilepsy Association by Achdiat Agoes Djamil, Secretary
The Indonesian Epilepsy Association (IDEA) is a non governmental and non profit organization and has a vision to serve the epilepsies in this country. This organization has 17 chapters spread all over the country. Estimated 2 millions of the people are affected by epilepsy, but only five percent of these seek treatment. Epilepsy is still a stigma in this country. Only small portion of people or families regards epilepsy as a kind of human disability.
The Indonesian Epilepsy Association works hand in hand with other Neurological Institutions to lessen the gap between the people with epilepsy and the health provider. Education of PWE is done by organising seminars, outbound activities.