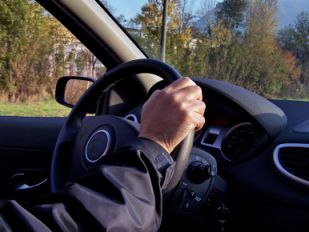 The IBE Driving and Epilepsy Task Force has received confirmation from Brussels that the European Directive 209 / 112 EC came into law on the 29th August 2009.This Directive puts into force the recommendations on Epilepsy and Driving of the expert working force led by Dr Eric Schmedding, which reported to the European Commission in 2005.
European Union member states have a time period of up to one year to introduce new legislation or to amend existing legislation in line with the Directive. For many of the member states that gained access to full membership of the EU in the recent past, this may represent a huge change since some of these countries as yet have no legislation and operate total bans on driving for people with epilepsy. In general, these sorts of bans lead to many more people with epilepsy driving who should not, because of the unfairness of the total prohibition, than in other countries.
The regulations provide for a one year seizure-free period for Group 1 vehicles (cars, vans, motorcycles). For some member states, such as France and the Netherlands, these new regulations may mean that people with epilepsy will be worse off than before because the seizure-free period can be shorter at present in these countries.
For people with epilepsy who wish to drive Group 2 heavy goods vehicles (buses, lorries etc.) the new Directive may offer some hope. In many countries there is a total ban on anyone who has had a seizure driving these types of vehicles but, under the new regulations, someone with epilepsy who has been seizure-free and off all anti-epileptic drugs for 10 years or more, may apply for a licence. Most EU countries will have to amend their existing legislation to reflect these changes.
It is very important that IBE member associations in EU countries now bring this Directive to the attention of their legislators and ensure that the regulations are implemented.
The Driving and Epilepsy Task Force will be examining ways that it can assist IBE member associations and ILAE chapters to ensure that these regulations are brought into being and applied fairly in their countries.
Mike Glynn
Chair, IBE Driving and Epilepsy Task Force
please click here to download EU Commission Directive A
please click here to download EU Commission Directive B