Christine Linehan – Ireland

Researching The Impact Of Epilepsy With Limited Resources
Presented at the Act Local – Think Global Session organised by the IBE Research Task Force,
Montreal 2013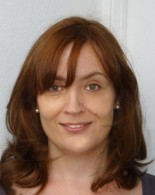 Dr Christine Linehan is a Research Fellow at Trinity College Dublin, Ireland.  Dr Linehan's research focuses on the epidemiology of the epilepsies, aiming to quantify the burden of epilepsy for policy makers and health planners.
Dr Linehan has a particular interest in determining the impact of epilepsy among those with intellectual disabilities with a view to providing optimal supports for this population who typically present with more complex and severe levels of epilepsy.
Researching The Impact Of Epilepsy With Limited Resources
In 2008 a study was completed which identified the numbers of people in Ireland who had epilepsy, and presented findings from a survey of 2,000 adults with epilepsy regarding how the condition impacted on their quality of life.  The findings have been used extensively to increase awareness of epilepsy and to lobby for additional resources to meet need. The study confirmed that former estimates of prevalence grossly underestimated the numbers of people with epilepsy in Ireland.
The study also provided some valuable lessons on how to conduct a study in a country where some of the more typical research infrastructures are unavailable.
The lack of sentinel practices and low compliment of neurologists nationwide presented considerable challenges to the research.  To address these issues, other avenues were examined which proved extremely fruitful.  In particular, national population-based surveys and secondary data analysis of routinely collected prescription data provided a rich source of information.    In addition, a survey of Epilepsy Ireland members profiled the lived experiences of people with epilepsy in Ireland, highlighting the impact of the condition on individuals and their families.  This presentation aims to highlight how limited resources should not be a barrier to conducting research.