Letter from Dr. Luc Mulimbalimba
MHCD Centre for the Prevention and Treatment of Epilepsy – DR Congo
"Am very happy to inform you that I was invited to SEIN 4th Course on Clinical Epileptology in Haarlem, Holland from 9th to 20th September 2013. The course was very good and it helped me learn so much on Epilepsy treatment and awareness. It also assisted me in knowing the experiences of other countries and how they were able to make epilepsy a national programme. I also had time to meet other neurologist doctors and it was a good ground for networking.
SEIN have good professors who taught very well, topics were well organised, accommodation and transportation was perfect, even the conference venue was nice. We had time also to visit Amsterdam which was very good.
We learnt the following topics:
Introduction to epilepsy
Classification
Epidemiology and prognosis
Diagnosis and differential diagnosis in adults
Clinical neurophysiology in epilepsy and syncope
EEG contribution to epilepsy classification
Imaging and diagnostic tools in epilepsy
Epilepsy surgery
Genetics and sleep
Epilepsy care
Pharmacology and AED treatment
Epilepsy in children
Internet as an information tool
Educational issues
How to present scientific data
International affairs and remote areas.
It was a two week intensive course and it helped me personally in understanding epilepsy better and fighting it. I was also lucky to meet with the President of International Bureau for Epilepsy at the course and we had good time talking together and we also had lunch and supper together with other students.
I was lucky to also visit SEIN hospital, hospitalization rooms and EEG room and I was happy to see the good work they do in helping the epilepsy patients in Europe.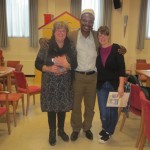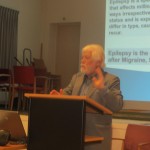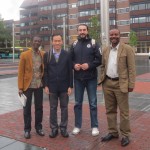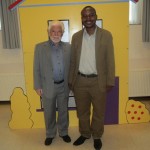 I have been greatly inspired at the SEIN course and am planning to launch epilepsy programme in DRCongo in December 2013. I will be inviting radio and TV stations, members of parliament, senators and ministers and other local and international NGOs so we can convince the government to include epilepsy awareness as a national programme in the Ministry Of  Health. In the month of December we shall be having programmes being aired on radio and TV making awareness of epilepsy as a disease like any other disease and that it can be manageable.
Thank you very much for reading this report and I believe together we shall succeed in fighting epilepsy in Africa.
Dr.Luc Mulimbalimba – MHCD Director
DR Congo