European Epilepsy Day 2014 is now less than five months away and the Joint Task Force is busy preparing to celebrate the event in the European Parliament in Strasbourg.
The theme for EED 2014 will be 'Epilepsy is more than Seizures'.
The poster for EED 2014 has now been completed. If you would like to use this poster in your association, you may download a pdf of  the image, please CLICK HERE or on the image below.
If you would like a version prepared in your language, please email the required text to ibeadmin@eircom.net and we will email the translated poster to you. There is also a space on the bottom right of the poster to place your association's logo. Please send your logo  if you would like to have it included.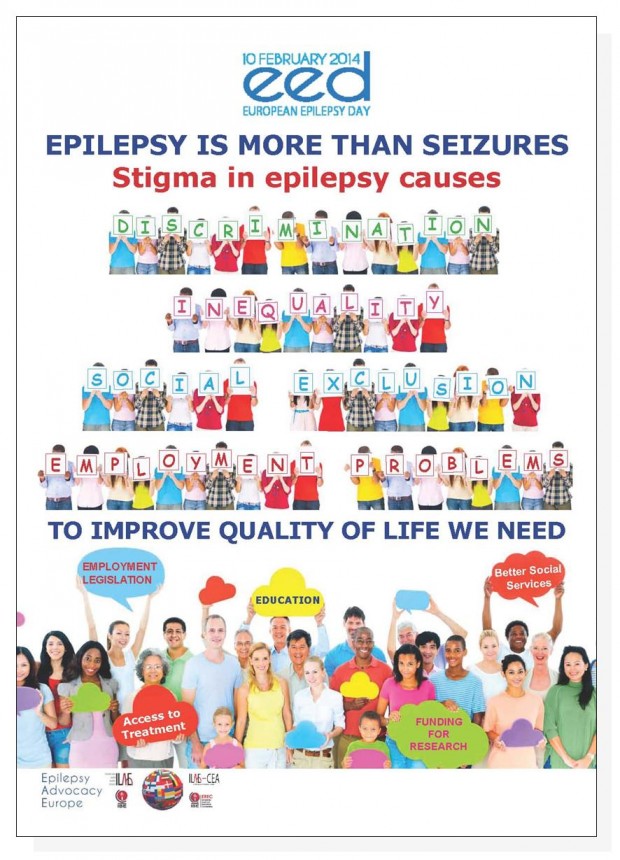 To download translated versions of the EED 2014 poster, please CLICK HERE