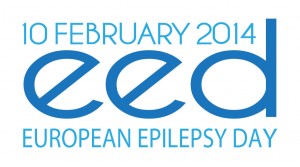 European Epilepsy Day will be launched on 4th February 2014, in the European Parliament in Strasbourg, in advance of the official date for EED 2014, Monday 10th February. We are delighted to report that the event in the parliament will be opened by EU Commissioner for Health, Tonio Borg at a special reception to open a special poster exhibition on the theme 'Epilepsy is more than seizures'.
A high number of MEPs and their assistants are expected to attend. Members of the ILAE/IBE Joint Task Force on Epilepsy – Epilepsy Advocacy Europe – will be in Strasbourg for the day and more than 30 private meetings with MEPs have been arranged. Members of the IBE European Regional Executive Committee will also attend.
Reception Agenda
Following a welcome to all by Gay Mitchell MEP, who is hosting the event, the EU Commissioner for Health Tonio Borg will make a special address. Other speakers will be Dr Athanasios Covanis, who will speak on the topic 'Stigma and discrimination in epilepsy', Dr Philippe Ryvlin, who will talk about the urgent need for greater research to promote improved care of persons with epilepsy; and Kalle-Pekka Hietala from Finland, whose presentation is 'My life with epilepsy'.
Poster Exhibition
The poster exhibition will showcase the stories of people living with epilepsy across Europe, both young and not so young; some whose epilepsy is controlled and others who are not so fortunate.
In addition, we are also taking the opportunity to highlight our gratitude to MEPs who have supported us since the first European Epilepsy Day in 2011. These include the 459 MEPs who signed the Written Declaration on Epilepsy and the 35 MEPs who are members of the special interest group in the parliament – European Advocates for Epilepsy.
STIGMA IN EPILEPSY CAUSES
: Discrimination
: Inequality
: Social exclusion
: Employment Problems

TO IMPROVE QUALITY OF LIFE WE NEED
: Employment Legislation
: Access To Treatment
: Information and training
: More Epilepsy Specialists
: Research Funding
: Social Services

SOMETHING CAN ALWAYS BE DONE

We face a misperception that mental health care is a luxury item on the health agenda – that care is beyond reach in resource-constrained settings, where higher mortality diseases win the lion's share of domestic and external financial support. Mental health problems, whether depression, epilepsy, dementia, or alcohol dependence, are real disorders. They cause death and disability. They cause suffering. They have symptoms. And they can be managed, in any resource setting. No matter how weak the health system, or how constrained the Resources, something can always be done.
Excerpts from Dr Chan's Address at the Mental Health Gap (mhGAP) Action Programme
Forum, Geneva, October 2010.
Dr Margaret Chan, WHO Director-General
Photo: WHO/Pierre Albouy
VERGIADOU ADAMADIA
GREECE

They have "cut off my wings and I cannot fly".

At 12 months, Vergiadou developed meningocephalitis, resulting in right spastic hemiplegia. In childhood she experienced focal seizures, with loss of consciousness and involuntary movements. She remembers little of that.
However, Vergiadou remembers well a major seizure when she was 20 and the subsequent annual average of four major seizures, despite medication. In school Vergiadou faced discrimination and isolation. She was not allowed
to participate in activities and teachers were unwilling to take her on school excursions for fear of a seizure. She felt inferior to her classmates.

CLICK ON THE IMAGE TO READ MORE


NIKKI SAARSTEINER
IRELAND

Following two years of what I now know were visual seizures, I was diagnosed with epilepsy when I was 16 years old, after I went into a coma following several consecutive, repetitive, tonic clonic seizures. The exact cause of my epilepsy was never established.

The medication, initially prescribed, had a devastating effect on my learning ability: I went from being a straight A's student to needing extra assistance from teachers. But, a change in medication brought about a dramatic change in my life.

CLICK ON THE IMAGE TO READ MORE
KALLE-PEKKA HIETALA
FINLAND

"Epilepsy has not prevented a full and active life"

25 year old Kalle was born in Kemi, near the Artic Circle, but grew up in Pirkkala in southern Finland. After finishing high school, he undertook environmental and nature studies and also has a degree in youth and sports leadership. He is currently studying for a degree in Social Science.

Diagnosed with epilepsy when he was one year old, for many years Kalle's epilepsy was intractable with tonic-clonic seizures, but he has been seizure-free following successful epilepsy surgery as a teenager.

CLICK ON THE IMAGE TO READ MORE
HANNAH AND EMMA BOUGHTON
IRELAND

Twin sisters who both have epilepsy.

Twin sisters Hannah and Emma (7) are both mad about One Direction. Another thing the girls have in common is that they both have epilepsy (focal seizures); Emma was diagnosed at 2½ years and Hannah at 4 years.

In 2010, Hannah was hospitalised for 6 weeks, with more than 20 seizures each day. She has been seizure-free for 3 years and is being weaned off one of her drugs. Emma was seizure-free for 2½ years, until last November when her seizures started again.

CLICK ON THE IMAGE TO READ MORE
VITOMIRA LONČAR
CROATIA

I had two seizures on stage and then I realised that it was the end.....

Vita was diagnosed with focal epilepsy at 15 and has been on medication ever since. Her acting career began in 1977 and from 1989 to 1997 she also had a daily live show on national TV, in addition to stage and film work. However, her career took a change of direction when she began having seizures caused by stage lighting (photosensitive epilepsy).

"I had my last opening in autumn 2004. I had two seizures on stage and then I realised that it was the end..." But while the curtain closed on one career, Vita sought new opportunities.

CLICK ON THE IMAGE TO READ MORE
ANDREI
ROMANIA

I moved town just to hide my epilepsy; I am alone.

If you have epilepsy, life in Romania can be very difficult according to Andrei (not his real name). Stigma is rife and people with epilepsy have no chance of finding a job - or keeping it - if their epilepsy is discovered. While basic epilepsy medication is available free of charge, Andrei has not applied for this because then his condition would be documented and his
job might be compromised. He is a salesperson in a store in Bucharest and is determined to keep his employment.

Andrei was diagnosed in 1993 and, with medication, has been seizure-free since 1997. He doesn't attend any doctor to have his condition monitored.

CLICK ON THE IMAGE TO READ MORE
FACTS ABOUT EPILEPSY

Six million people in Europe have epilepsy; 300,000 new cases are diagnosed each year.
In Europe alone, the costs attributable to epilepsy exceed €20 billion per year.
Epilepsy is the most common serious disorder of the brain and affects men, women and children.
Epilepsy in early age often results in lifetime disability.
There is also an impressive surge in new cases of epilepsy among people in old age.
Epilepsy not only damages health, it also imposes psychological and social burdens on individuals and families.
It is estimated, based on the UK experience, that 40% of the 13,000 epilepsy deaths in Europe each year are preventable with proper access to correct diagnosis and treatment.
Stigma and discrimination are common, adding to the economic and health burdens faced by people with epilepsy.
Mortality rates of people with epilepsy are 2-3 times that of the general population.

CLICK ON THE IMAGE TO READ MORE
SEIZURE FIRST AID

Would you know what to do if you saw someone having a seizure?

The most important thing to know is that you cannot stop a seizure. You must let it run its course which, in most cases, will only be from a few seconds to a few minutes.

CLICK ON THE IMAGE TO READ MORE

THANKS FOR YOUR SUPPORT!

To Gay Mitchell and 4 co-signatories to the EU Written Declaration on Epilepsy

And 30 other Members of Epilepsy Advocacy Europe Special Interest Group in the parliament

Not forgetting the 459 MEPs who signed our Written Declaration - one of the highest number of signatures for
a written declaration in the current parliament

CLICK ON THE IMAGE TO READ MORE