Zimbabwe
"The Dilemna of Epilepsy"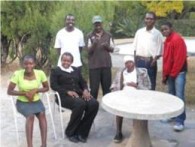 This project produced an innovate lobbying and advocacy programme whereby people with epilepsy gave their testimonies about their condition, successes and challenges.
This booklet was compiled to inspire people with epilepsy [PWE] and general public that anyone with epilepsy can live a normal and productive life. The book is made up of five success stories written by PWE sharing their success stories and other motivational life experiences. The stories take us through how the writers got know that they have epilepsy, managed to stand against stigma and discrimination, how they sought to include themselves in environments designed to exclude them, how they were diagnosed, counseled, treated and ultimately rehabilitated to lead, live and fully participate in the development of society on an equal basis with others. They express the challenges they encountered and how they overcame them. This book will provide a link between persons with epilepsy, health professionals and the community at large. Although PWE face challenges it does not have to result in an inability to have a full rewarding life.
Mauritius, Edycs
Family Training Workshops in anti-epileptic drug management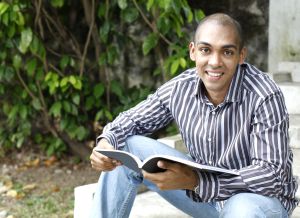 Edycs Epilepsy Group will run a large scale training workshop for 100 newly registered families, where a familiy member has epilepsy. The workshop will be operated in collaboration with the Epilepsy Health Sevice Center and supported by Sanofi Aventis. Its objectives are:
to help in recognizing seizures and post seizure activity and to provide appropriate support to people with epilepsy to promote understanding on the use of anti-epileptic drugs in controlling seizures, while recognizing potential side effects to build confidence in parents responsible for administering emergency epilepsy medication.
Namibia, Epilepsy Association Namibia
Kick Start – Career Development Training for People with Epilepsy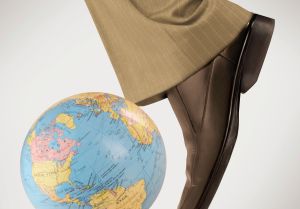 Suitable employment is a very important step towards the independence of people with epilepsy and is also one of their biggest challenges. Given Namibia's unemployment figure of 51%, and the current difficult worldwide economic situation, finding employment has become even more difficult.
After conducting an Epilepsy Schools Awareness program during 2011, it has become clear that the average school leaving student is not fully able to make a career choice; does not have a sufficient grasp of the career possibilities available; lacks basic skills required; and does not know how to present themselves to potential employers.
Epilepsy Namibia has, therefore, developed a supportive program for school leavers and the unemployed with epilepsy. This program consists of Career Development Seminars, and Small Business and Information Technology Training.
We believe that people with epilepsy stand a better chance to find suitable jobs if they can make informed decisions, present themselves properly and have the skills required.
Zambia, Epilepsy Association of Zambia
Going Bananas!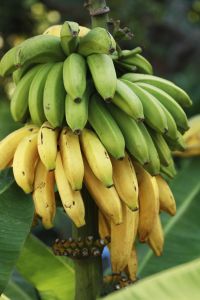 As an income generating project, the Epilepsy Association of Zambia plans to develop a banana plantation. One thousand banana trees will be planted and are expected to start producing fruit within six months of planting.
The association expects that the plantation will produce sufficient quantities of fruit to meet local supply needs. The funds raised, through the sale of the banana crop to the local public, will be used to support members of the association.
The trees will be grown at the Promising Strategy site where other activities, supported by previous rounds of Promising Strategies funding, such as vegetable growing, jam making and poultry rearing, are already taking place.
Uganda, Epilepsy Support Association of Uganda
School Epilepsy Clubs – informing Uganda's young people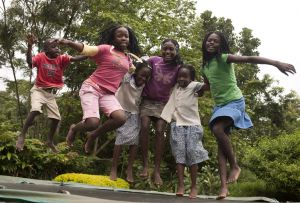 The Epilepsy Support Association of Uganda (USAU) is setting up School Epilepsy Clubs in 20 secondary schools around Kampala. It is estimated that a target group of 10,000 young people will be reached.
The aim is to sensitize teachers and school managers on the needs of students who have epilepsy and to create a conducive and favourable environment for students with epilepsy, so as to encourage them to perform better in their studies.
The clubs will teach students about epilepsy, using a range of materials and ESAU will follow the HIV/AIDS model and structure already being used in the schools, so that teachers managing the HIV/AIDS clubs in the schools will already be used to mobilizing students.
The young students with epilepsy, or their siblings, will be brought together for an annual day of special activities. The holiday camp activities will include counselling, information on epilepsy and reproductive health, relationships and sexuality, and careers. Young professionals with epilepsy will be invited to deliver motivational talks to the students at the camp.
Cameroon, CODEF – Cameroon
Crafting new career opportunities
CODEF is introducing income generating activities – including pig rearing, hairdressing, and tailoring – to support 45 people with epilepsy who live in the north west of Cameroon.
Living on less than a dollar a day, 20 of those to be trained reported being subject to discrimination, and 25 also said that they had not attained any level of primary education.
CODEF believes that every person living with epilepsy has the right to be an active citizen in their community and to achieve both social and economic sufficiency. Developing a trade will help them to achieve this goal.
Zimbabwe, Epilepsy Support Foundation of Zimbabwe
Training in Best Practice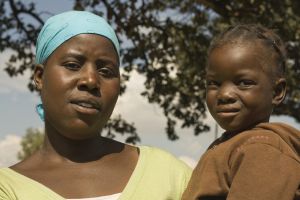 The prevalence of uncontrolled epilepsy is very high in rural areas of Zimbabwe, where 80% of native Zimbabweans reside. This is underpinned by cultural beliefs that reinforce resistance to the medical control of epilepsy.
It prevails in backgrounds where knowledge about the management of epilepsy remains scant among health professionals. Unregistered clinicians continue to earn a living from unsuspecting individuals, families and communities that care for persons with epilepsy.
The majority of the practitioners is unlicensed and lacks the requisite technical expertise to reduce the strain caused by epilepsy. The health gap presents extra tragedies to the already depressed conditions of people with epilepsy, reducing their self-images, self-esteems and self-opinion.
Against this backdrop, the Epilepsy Support Foundation of Zimbabwe intends to facilitate in regulating and strengthening community-based rehabilitation by providing training in best practices in the management of epilepsy to health professionals and community-based psycho-social practitioners.
This will result in improved access to health care to the affected individuals, families and care givers. Advertently, this will enhance the overall well-being in society of people with epilepsy, facilitating the significant advances required in integrating their quest for belonging and beneficial participation in national development on equal basis with others.
South Africa, Epilepsy South Africa
National Learner Awareness Programme for Primary Schools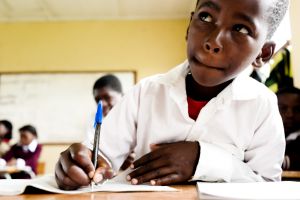 The National Learner Awareness Programme of Epilepsy South Africa will be piloted by its National Office during 2012. This preliminary countrywide initiative aims to:
Derive its purpose directly from the UN Convention on the Rights of Persons with Disabilities;
Link to the Life-Skills programme of the South African curriculum and therefore be endorsed by the South African Department of Education;
Be adaptive to the needs and capacities of different age groups;
Take on the form of an inter-active awareness kit that involves the class in simulative activities while learning about epilepsy and inclusive education.
The vision of the organisation is to develop a culture of inclusion of persons with epilepsy at the psycho-social life stage model: age six to eleven, in South Africa, Africa and globally. We believe this intervention will help to develop a generation of epilepsy- and disability-sensitive people who will be able to convey this culture to future generations.