Lebanon, Association for the Care of People with Epilepsy
Sweet Success: Training in Chocolate Sales and Marketing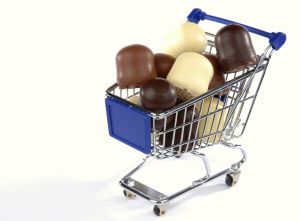 In 2010, the Association for the Care of People with Epilepsy in the Lebanon received support from the Promising Strategies Programme to develop a Chocolate Making initiative for young people with epilepsy, called the ECAL project.
Now that it is running successfully, the association believes it is time to encourage the people with epilepsy working in the project to become more involved in all aspects of the endeavour from manufacture, through marketing, to the point of sale. To achieve this, the association is planning to offer an ESP course (Arabic and English for Specific Purposes) to teach those involved all about the work they do, from the terminology that relates to their work, to all the procedures that pertain to production, and the social skills they need in order to sell the produce. Included in the training will be a simulation of face-to-face communication situations with customers.
In the absence of schools for Special Education Needs and the Ministry's support, due to the current economic crisis in Lebanon, and as long as people with epilepsy are forced to leave school once they have seizures, the support of the Promising Strategies Program plays an important role in helping people with epilepsy become more communicative and independent social citizens.