Bulgaria, APAE
The Other Side of Epilepsy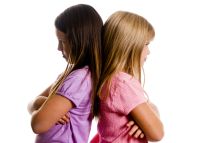 The Other Side of Epilepsy campaign of AP?E will introduce an innovative way to focus on target groups in order to break stereotypes and epilepsy stigma. Lavender (the plant and its colour) are symbols of the campaign. The initiative will involve representatives from various community groups who are affected by epilepsy:
Target Groups:
• Parents of children with epilepsy and parents of healthy children;
• Teachers and students;
• Journalists from national and regional media.
The objectives of the campaign are:
i) to raise awareness about epilepsy by generating positive media reports – provided in an interesting and engaging way;
ii) to inform the various target groups on how to recognize and how to cope with epilepsy – providing information about treatment, symptoms and control of epilepsy;
iii) to train health journalists from national media;
iv) to stimulate dialogue with state institutions, in order to encourage an active state policy for epilepsy; v) to maintain constant media interest in the campaign; and vi) to improve public awareness of epilepsy, eliminate stigma and generate positive attitudes in society towards those suffering from epilepsy.
Among the planned activities are distribution of printed information on epilepsy to target groups; creation of a filmed ad campaign; organisation of an art exhibition, press conferences; and the symbolic planting of lavender shrubs.
Georgia, Georgian Society of Young Epileptologists
Raising Public Awareness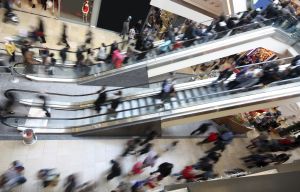 The Georgian Society of Young Epileptologists (GSYE) is in permanent search of more efficient ways to improve public understanding of epilepsy and tolerance. The present idea is three-fold:
• To organise a full-day event at the city's largest shopping mall, preferably on a public holiday weekend to attract as much attention as possible. The event will include distribution of epilepsy-related information booklets and souvenirs. Snacks will also be served and a puppet-show staged for children. A large monitor will show a short documentary on social stigma of epilepsy. Journalists from national television and radio broadcasters will be invited to report on the event.
• To make use of a top-rated talk show on the popular television channel, which will focus on epilepsy-related problems, as well as on our past and future projects. The programme will feature, among others, experts invited to the studio, who will take live phone calls from viewers and conduct a live opinion survey – the first ever live epilepsy-related opinion survey on Georgian television.
• To keep the public constantly informed and interested in epilepsy-related issues and to organize opinion polls through the Internet, especially via social networks.
Lithuania, LESIA
Integrated Services Networks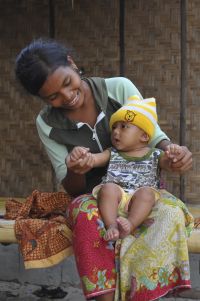 The aim of this project of LESIA is to develop a network structure of integrated services, aimed at the provision of decentralized services, increased access to service provision, engagement of non-governmental organizations as well as provision of integrated services tailored to the individual needs of people with epilepsy.
The expected outcome is a sustainable provision of services on a regional level and maximum on-site provision of services for people with epilepsy.
As Lithuania does not have the financial capability to establish a National Centre for Epilepsy, this would be an economical model, not only for the target group of people with epilepsy, but also, for the state.
The network would facilitate access of the target group to comprehensive service provision such as treatment, counseling on various epilepsy related issues, social rehabilitation and professional rehabilitation. The model of integrated services network would cover all levels of treatment and health care.
The project outcomes would serve as the basis for the development of a National Epilepsy Programme.