India, Indian Epilepsy Association
Nellore Calling – Mobile Phone Repairs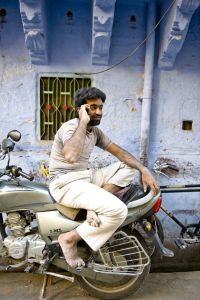 Epilepsy is engulfed by social stigma and misunderstanding in India. With a view to dispelling misconceptions about the disease, the Indian Epilepsy Association was established in 1970 and has been actively involved in educational activities and awareness raising since then.
Nellore is a city with several connecting neighbouring villages from which people with epilepsy come for regular follow up care. Cell (mobile) phones are a very useful commodity used by almost everyone, even in the villages. However for any minor or major repairs one needs to visit the neighbouring city.
Persons with epilepsy face problems the affect their higher education. This further creates problems in finding employment. With the help of the mobile phone repair project, the association will be able to help 5 selected persons with epilepsy. Initially they will be trained in cell phone repair techniques by qualified persons with training continuing for a period of 6 months. Subsequently, since they have finished their training, they will be given the infrastructure to establish an outlet in their villages where they can continue with this work.
This training will make them independent, self-sufficient and will build self confidence through the provision of a trade and employment.
Indonesia, PERPEI
Information and Support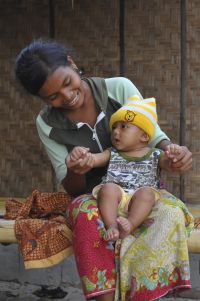 The population of Indonesia is around 240 million, who live in 30 provinces on 13,000 islands, with the majority on low economic, social and education levels. While there are no data on prevalence of epilepsy in Indonesia, based on worldwide figures, it is estimated that 2.4 million people in Indonesia will have epilepsy.
Not all of them have the opportunity to have good medical services because there are a lot of problems that come from one source, i.e. stigma in the community.
Many people with epilepsy are being kept at home. Children don't have a proper education and adults become dependent on other people, and jobless.
The project, proposed by PERPEI (Indonesian Society against Epilepsy), will last 5 years, with the following activities:
• Preparation of posters, booklets, leaflets and magazines telling the true
facts about epilepsy
• Training healthcare providers through seminars in 16 provinces
• Providing low cost anti epileptic drugs to those on low income
• Helping families of people with epilepsy to have good economic income
through skills training
• Supporting and encouraging people with epilepsy to create a self help
group and to have meetings once a month to share their experiences so
they can support each other.
LAO, People's Democratic Republic
Tackling a 90% treatment gap in LAO PDR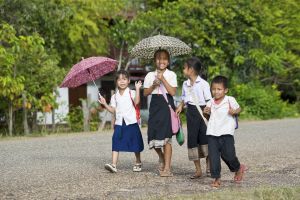 Lao PDR is a low income, multi-ethnic, landlocked country of 6 million inhabitants. Approximately 52,000 people have epilepsy, with a treatment gap of over 90%. Misconceptions, false beliefs, fear and stigmatization are common. Since 2008 the ICTE program has been working to improve healthcare and living conditions for people with epilepsy.
A major objective is to increase awareness in the general public, including health authorities, so that a national policy for epilepsy care can be set up. Three radio programs on epilepsy have been broadcast daily in the capital over a two year period and 12 to 15 doctors have been trained on a 3-day basis every two months in the province.
As a first step, the radio spot and leaflets on epilepsy will be distributed in all 38 schools in the capital, Vientiane. Pupils and teachers will hear about the new outpatients' clinic in Sethathirat hospital with possible treatment for epilepsy available.
As a second step epilepsy awareness will be raised in teachers and pupils in 24 schools in 6 provinces, once every two months, over a 3-day period, taking advantage of the training of doctors in the same cities. In this way, it is hoped to trace more people with epilepsy and to help them contact their local trained doctor. Radio spots will be translated into three of the major ethnic group languages and sent to all local stations.
Those involved in the project say that health education must play a prominent role in the consultation process for people with epilepsy.