Mongolia, Mongolia Epilepsy Association
Quality of Life Program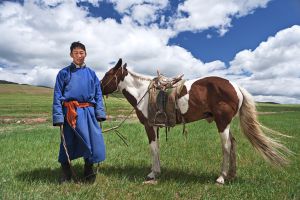 Mongolia is the 17th largest country in the world with a population of just 2.7 million, divided into 22 major administrative units – 21 provinces and the capital city of Ulaanbaatar.
Population density is very low and many herdsmen still follow a nomadic style of life making them even more scattered and difficult to reach. Because of their way of life, riding horses as a principal means of transport, there is the probability that trauma-based epilepsy is higher than in other countries and this makes the occurrence of partial epilepsy in Mongolia particularly high.
Mongolia has huge territories of desert, steppes and mountains but with a very low level of infrastructural development, making it very difficult to deliver epilepsy care. As a result, very few people with epilepsy will receive regular care from doctors. Due to their nomadic lifestyle, it is economically difficult to deliver adequate medical services.
People with epilepsy have to travel to the capital Ulaanbaatar for diagnosis and treatment and those from remote areas will spend between US$500 and US$800 for transportation, accommodation and meals for themselves and a caregiver who will accompany them to the city.
In 2006, Mongolia Epilepsy Association started a "Quality of life" program to improve health education on epilepsy among the population, including people with epilepsy, their family members, family doctors and young neurologists. This program has been very successful and the hope is to roll the program out to cover all 21 rural provinces of Mongolia.
In the last few years the association has been working with IBE and has organized a series of "Quality of life" programs, thanks to Promising Strategies Program support, in seven rural areas and cities. Mongolia Epilepsy Association is now ready and eager to go to the remaining 14 provinces to achieve its objective.
Tibet, Tibet Epilepsy Patient Center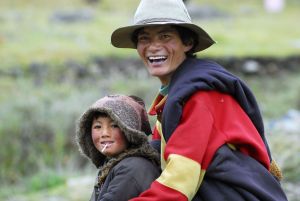 Project Objectives:
Raise awareness about epilepsy among people with epilepsy and their families;
Offer an alternative means to access medical advisers for people living in rural areas;
Offer a platform for building self-help networks.
Methods:
Set up the Tibet Epilepsy Patient Center in the Department of Neurology of the First People's Hospital in Tibet;
Invite epilepsy patients in the department to join the center;
Conduct a monthly lecture for patients and their families;
Using QQ, the popular instant online messaging program, to set up an online Tibet Epilepsy Patients Group;
Invite people with epilepsy and their family members to talk about their lives in schools and communities.
Perspective results:
An increased awareness about epilepsy among people with epilepsy, their family members and medical workers;
Successful online access to medical carers through QQ group;
Increased knowledge in the general public on living with epilepsy;
Improved self-confidence in people with epilepsy through the peer support of the self-help networks.