Nepal : Nepal Epilepsy Association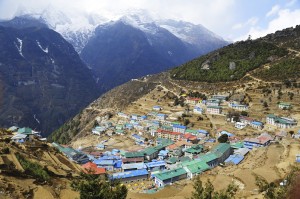 Two projects, linked through their aim to improve knowledge on epilepsy, submitted by Nepal Epilepsy Association (NEA), are supported this year by the Promising Strategies Program.
Many Nepalese die from diseases that could be easily prevented and easily treated, including epilepsy.
Due to its challenging topography, high levels of poverty and poor communications, lack of electricity and absence of transport options, people living in remote regions of Nepal have little access to the necessary information about diseases.
To raise awareness about epilepsy and its treatment, wide dissemination of simple and illustrative posters in the Nepali language will be undertaken by NEA.
The second project provides training in clinical epileptology for doctors in remote districts, to arm them with the skills required to provide appropriate diagnosis and treatment in epilepsy.