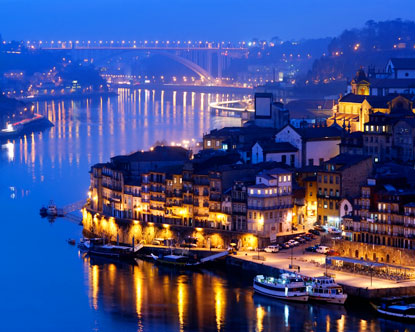 Come join us in Porto next year for the 12th European Conference on Epilepsy & Society. Portugal's second city is first class and promises delegates a terrific time:
Visit the old town where you'll find steep, narrow streets, lovely neo-classical buildings and baroque churches with stunning views over the rest of the city as it curves away towards the Atlantic;
Go for a walk at the Ribeira Waterfront where the terraced, disordered rows of the old city loom over you. It's also well worth catching one of the city's charming wooden trams to the seafront;
Stopover at one of the Port wine cellars! Porto features many Port Houses, most of which offer free tours, with a tasting included.
Go shopping! From the old traditional market places to the new and bustling shopping centres, you'll no doubt find something irresistible in a city renowned for its good taste.
Take a river cruise! There's no better way to discover Portugal's lush vineyards, storied culture and stunning natural beauty than on a Douro River cruise. On a Douro River cruise, you'll see restored palaces in modern cities and lovely rural villages along one of Europe's most charming rivers.
See you in Porto in 2010!!!