Summary of  IBE Association Activities
Chile : Chilean League against Epilepsy
To commemorate the week of epilepsy, the League performed different activities to strengthen the relationship between patients and their families, for instance through the volunteers visit to children that are in the Neurosurgeon Institute.
The participants' used their creativity to explore and demonstrate different points of view about epilepsy through an art and literature contest.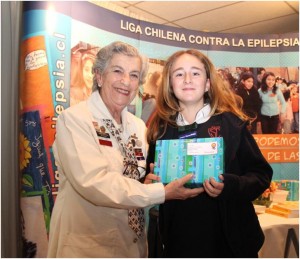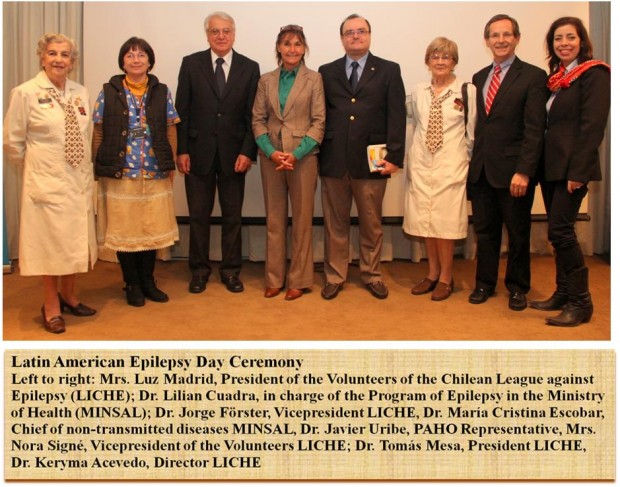 On September 25th, the Latin American Epilepsy Day was performed, through a ceremony where the President of the Chilean League against Epilepsy, Dr. Tomás Mesa, explained the relevance of the epilepsy day and the achievement attained by the League in its 60 years of history. Some of the participants were: Dr. Javier Uribe, PAHO representative; Dr. María Cristina Escobar, Chief of non-transmitted disease Department; and Dr. Lilian Cuadra, in charge of the National Program of Epilepsy in the Ministry of Health.
On September 29th, a first meeting was held consisting of all 29 patients who previously underwent surgery.
Bikeathon: on Sunday 29th the first bikeathon was carried out for a good cause: epilepsy. The initiative's aim was to show that those who have this condition can lead a normal life, without its stigma and discrimination that still exist and to demonstrate what people with epilepsy have to face. About 600 people participated in the bikeathon.
Colombia
The Latin American Epilepsy Day was celebrated with an art exhibition and a speech given by the President of the Rehabilitation Institute for people with epilepsy, Dr. Jaime Fandiño. National awards for Young researchers were given by the National Award Foundation Margaret Merz de Fandiño.
Guatemala
The International day of fight against epilepsy was carried out on September 8th in the "obelisco", located in the city of Guatemala. Medical students of the University Rafael Landívar and neurologists of the Hospital San Juan de Dios were in charge of the organization, together with Dr. Henry Stokes and volunteers who also attended and collaborated. At the start of the event Dr. Henry Stokes gave a lecture, to teach some basic concepts about epilepsy.
At the end of September, Dr. Henry Stokes, together with psychologist Elizabeth Stokes, attended the First National Seminar of Epilepsy.
Dr. Henry B. Stokes was appointed to be in charge of international relationships of the ILAE Guatemala Chapter.
Honduras : Honduras Foundation of Epilepsy
On September 9th the Latin American Epilepsy Day was celebrated in Tegucigalpa, under the direction of IBE Honduras Chapter (Honduras Foundation of Epilepsy), with the attendance of more than 200 people, as well as the media. On that occasion a commission took place to rule the new National Law of Epilepsy in Honduras.