Successful Launch of European Epilepsy Day in Strasbourg
Involving almost 50 MEPs at the European Parliament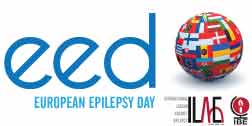 THE DIARY
Monday 14th February
Following many months of intense preparation, European Epilepsy Day is officially launched in Europe on the feast day of Valentine – the patron of epilepsy. To mark the occasion, IBE member association throughout the region have arranged a series of events from Press campaigns to conferences and from radio and TV ads to public awareness campaigns.
To raise awareness among European politicians, almost 50 representatives from 26 IBE member associations based in 20 European countries converge on Strasbourg to participate in the first European Epilepsy Day to be celebrated in the European Parliament in Strasbourg on Tuesday 15th February.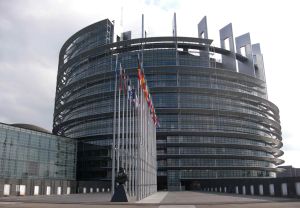 European Parliament in Strasbourg
Tuesday 15th February
Activities begin early in the day in Strasbourg with the first of several private meetings between IBE members and their national MEPs. These were very important appointments, providing an excellent opportunity for members to make their representatives in the European Parliament aware of the problems and difficulties faced by the six million people with epilepsy living in Europe.
The IBE and ILAE leaderships were also involved in private meetings with two key commissioners – John Dalli, Commissioner for Health and Consumer Policy and Máire Geoghegan-Quinn, Commissioner for Research, Innovation and Science. Meetings with commissioners are very difficult to set up, given their extremely busy schedules and IBE and ILAE was extremely privileged to have met with both Commissioner Geoghegan-Quinn and Commissioner Dalli. The focus of these meetings was to highlight the need for research and education to improve services for people with epilepsy and the commissioners were very helpful in advising on the mechanisms available to attract support through EU funding sources.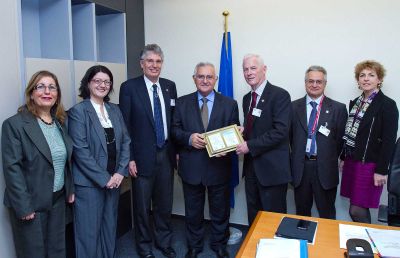 Left to right: Member of the IBE European Regional Executive Committee Victoria Dimech, IBE Vice-President Europe Janet Mifsud, ILAE President Nico Moshé, Commissioner Dalli, IBE President Mike Glynn, IBE Treasurer Emilio Perucca and IBE Executive Director Ann Little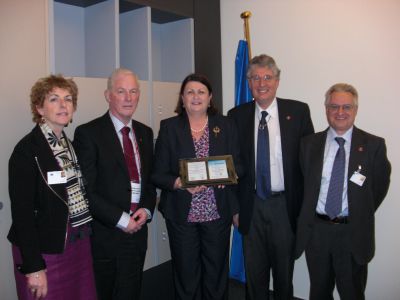 Left to right: IBE Executive Director Ann Little, IBE President Mike Glynn, Commissioner Geoghegan-Quinn, ILAE President Nico Moshé and ILAE Treasurer Emilio Perucca
Lunch Discussion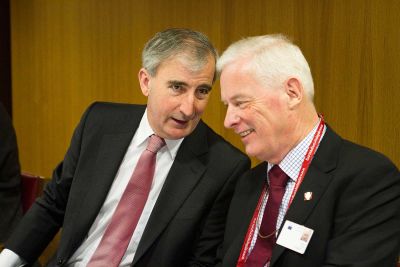 MEP Gay Mitchell and IBE President Mike Glynn
Hosted by Gay Mitchell MEP, a Lunch Discussion that took place in one of the Member Salons attracted the attendance of 15 MEPs. This provided another opportunity for the IBE representatives to meet with Members of Parliament. Gay Mitchell, Mike Glynn and Nico Moshé provided words of welcome and introduced IBE and ILAE. Among the other speakers were David Josephs, the father of a young boy with severe epilepsy; and Hanna Mathes, a German lawyer who has epilepsy. Their excellent presentations received praise from many of those attending, who were moved by the dignified manner in which told their personal stories. Alexis Arzimanoglou spoke about his work as a child neurologist with a special interest in epilepsy and Philippe Cupers, Head of Section Neurosciences, DG Research and Innovation, and Karl Freese, Policy Officer Unit Health Information, DG SANCO also spoke. The discussion period that followed demonstrated the interest of MEPs in learning more about the problems faced by people with epilepsy.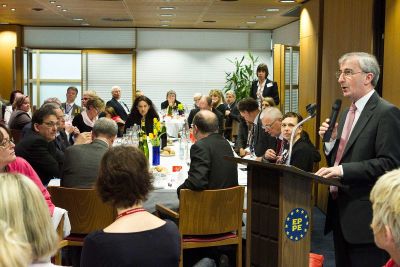 MEP Gay Mitchell speaking during the lunch discussion
Exhibition Reception
Following a busy afternoon of further private meetings with MEPs and a visit to the Parliament Chamber, the official events of the day ended with a Cocktail Reception to launch the Poster Exhibition "The Many Faces of Epilepsy". A crowded Galerie Sud, with more than 30 MEPs present, heard EU Vice President Edward McMillan-Scott open the exhibition and talk on the need to address the problems faced by the six million people living with epilepsy in Europe.
The exhibition was comprised of 26 posters and was open to view from 14th February to 16th February. Situated in a busy gallery through which MEPs walk from their offices to the voting Parliament Chamber several times each day, this was an excellent position for the exhibition.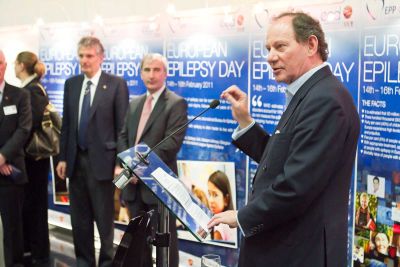 EU Vice President Edward McMillan-Scott opening the exhibition


Some of the 30 MEPs who attended the Reception and launch of the Poster Exhibition
End of a busy day
After the exhibition it was off to l'Ami Schutz, a typical Strasbourg Bierstub for a relaxing supper for the IBE participants. Then back to the hotel to rest some very weary feet!
You can find more pictures from the day in the website Gallery and high resolution versions are available on request to ibedublin@eircom.net.