Each year, the International Bureau For Epilepsy and the International League Against Epilepsy bestow three prestigious awards,  namely:
Lifetime Achievement Award
The Lifetime Achievement Award is the highest award presented by ILAE and IBE. Presented jointly by IBE and ILAE, the Award is given to an individual to recognise and honour his or her exceptional and outstanding personal contribution over a long period of time to activities that advance the cause of epilepsy.
Social Accomplishment Award
The Award for Social Accomplishment in Epilepsy is given jointly by IBE and ILAE. The Award will be made not more than once every two years and is given to an individual to recognise his or her outstanding personal contribution to activities that have resulted in a significant advance in the social well being and or quality of life of people with epilepsy. These contributions and activities should either have been performed at an international level or they should have had an international impact or significance. The Award reflects international peer recognition.
Ambassador for Epilepsy Award
The Ambassador for Epilepsy Award is given to individuals to recognise outstanding personal contributions to activities that advance the cause of epilepsy. These contributions and activities should either be performed at an international level or they should have an international impact or significance. The Award reflects international peer recognition and it is given for the lifetime of the recipient.
In June of this year, these awards were presented at the 30th International Epilepsy Congress in Montreal. We are delighted to announce here, the well-deserved recipient's of these three awards.
Lifetime Achievement Award
Prof Juhn Atsushi Wada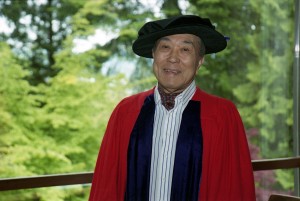 Prof Juhn Atsushi Wada was born in Sapporo Japan in 1924 and has, over his long and illustrious career, carved a significant reputation for his research in epilepsy, including his description of the Wada test for cerebral hemispheric dominance of language function. Most epilepsy patients considering surgery undergo the Wada test.
This test is officially known as the intracarotid sodium amobarbital procedure (ISAP), but is more commonly known as the Wada test, bearing his name as the physician who first performed it.
Prof Wada studied medicine at Hokkaido University, qualifying in 1946 and becoming Doctor of Science in 1951. He worked at the University of Minnesota and Montreal Neurological Institute before settling at the University of British Columbia in 1956, where he was Professor of Neurology. He created the first surgical epilepsy program and seizure investigation monitoring unit in British Columbia, at UBC Hospital. Prof Wada's main interest as a neurologist has been researching Human Brain Asymmetry and Neurobiology of Epilepsy for which work he has been the recipient of many internationally renowned awards.
He was an associate of the Medical Research Council of Canada from 1966 to 1994 and was the founding president of Canadian League Against Epilepsy (CLAE) from 1977 to 1979, and president of the American Epilepsy Society in 1988. He was awarded the Wilder Penfield Gold Medal by the CLAE in 1988 and was appointed Officer of the Order of Canada, the second highest Canadian order of merit, in 1992. In April 2012 he was awarded the Queen Elizabeth II Diamond Jubilee Medal, marking the 60th anniversary of the Queen's accession to the Throne.
Prof Wada is retired from practice at UBC Hospital, but still continues his research. He is also Professor Emeritus in the Department of Psychiatry and Neurosciences at UBC Faculty of Medicine.
Social Accomplishment Award
Jane Hanna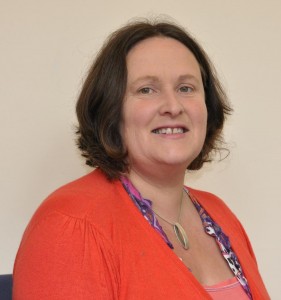 Jane Hanna was bereaved in 1990 through her then partner's unexplained death from epilepsy. She had the vision and commitment to use her experience to throw a light on the largely unrecognised issue of epilepsy mortality.
At the time Jane had a prestigious academic career as a university lecturer at Oxford University. This was eventually sacrificed to dedicate her future to a unique problem: that SUDEP and other epilepsy deaths were not recognised or understood and, therefore, people with epilepsy were at risk of dying unnecessarily.
She pioneered advocacy on SUDEP and started Epilepsy Bereaved. She co-founded Epilepsy Bereaved, an organisation established to support families; to influence and inform clinicians, health managers and politicians; and to encourage and support research into the causes of epilepsy-related deaths.
22 years of conviction, enthusiasm and refusal to be deflected have resulted in a seismic shift in thinking and practice on SUDEP and epilepsy mortality not only in the UK, but internationally. She has led the field successfully desensitizing SUDEP and epilepsy mortality and bringing it to the fore as a driver for improvements in care for people with epilepsy and their families. Her personal contribution to the field was marked in the UK by the Queen awarding Jane an OBE for distinguished services to families in 2010
Her personal activities have included establishing services for families; engaging the epilepsy community, and reaching out to opinion makers and the media.
She initiated a unique service for families which links bereaved families with expert help and support before and following an investigation of death. Annual weekend conferences bring researchers, clinicians and families together to address SUDEP and provide a life-line for families. This innovative service development has impacted internationally.
In the UK Jane achieved the support of medical professionals and the epilepsy charities and secured funding from four governments (England; Wales; Scotland and Northern Ireland) for the first national inquiry into epilepsy deaths. This brought together a partnership of experts from five Royal Colleges and the ILAE. The Report, 'Death in the Shadows', (Hanna et al) was distributed to epileptologists across the world and was described in the Lancet in 2002 as a `landmark report' of international significance. By 2002 Epilepsy Bereaved led all UK organisations; Epilepsy Australia and Brainwave in a successful media campaign achieving national coverage in the London Times (front-page); New York Times; Irish Times; Melbourne Times and Herald (Scotland). Help-line staff across organisations received training from Epilepsy Bereaved to help with enquiries from people with epilepsy and their families.
Epilepsy Bereaved today employs 9 staff working to deliver across research, awareness and support. The charity has backing from the government, clinical and research organisations to launch a SUDEP register in 2013 to continue surveillance and support research.
Ambassador for Epilepsy Awards
BIRBECK, Gretchen – USA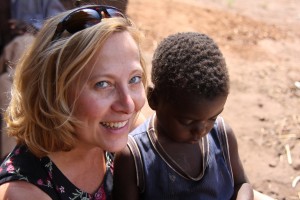 Since 1994, Dr. Birbeck has spent several months annually residing in sub-Saharan Africa (SSA) where she provides epilepsy care services and conducts research aimed at epilepsy prevention and the reduction of epilepsy-associated medical and social morbidity through improved health services and community-based interventions.
She is the founding Director of the Chikankata Epilepsy Care Team (ECT) in rural Mazabuka, Zambia which serves a large rural population. She is also a lecturer at the University of Zambia where her activities include epilepsy care education for medicine, paediatrics and psychiatry.
She has developed training materials aimed at the non-physician healthcare workers who provide most of the healthcare services in resource-limited, tropical settings. These education materials served as a model for the World Health Organization's (WHO) Mental Health Gap Action Programme (mhGAP) for epilepsy & seizure care.
She has served as an expert advisor to the WHO on the epilepsy mhGAP and for (seizure-related) Malaria Treatment Guidelines.
Given her unique geographic placement, Dr. Birbeck has been well-positioned to make critical observations regarding the realities of epilepsy in a resource limited setting. She has collaborated with others to bring attention to global epilepsy issues.
GUEKHT, Alla – Russian Federation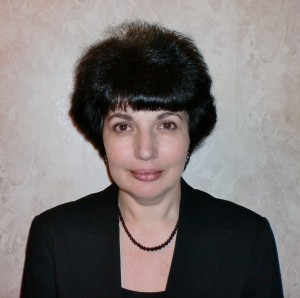 Alla Guekht has been a Member of the International Organizing Committee and/or Scientific Advisory Committee for the several European Congresses on Epileptology; invited speaker at many International and European Congresses on Epileptology and sessions on epilepsy at European and World Neurology Congresses.
She created and successfully implemented the concept of the Migrating Course of Epilepsy and is currently its Director.
She is the Secretary of the Russian Chapter of the ILAE and organized the Satellite Symposium of the 7th European Congress on Epileptology in St. Petersburg, which triggered progress in epilepsy education and care in Eastern Europe and the formation of ILAE Chapters in Uzbekistan and Belarus.
Her accomplishments have been honored by several prestigious international and national awards: Bruce S. Schoenberg International Award (AAN, 2003), European Educational Award on Epileptology (2012), Awards of the Government of Russia: "Honored Physician of the Russian Federation" (2006), "Priznanie" (Recognition) Award (2009).
HESDORFFER, Dale – US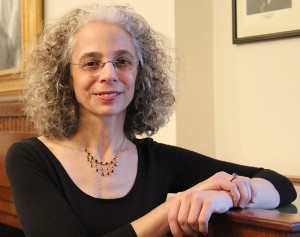 Dr Hesdorffer is a recognized international expert in the epidemiology of epilepsy and is co-chair of the ILAE Commission on Epidemiology. The Commission's work has focused on ameliorating the burden of epilepsy through the work in four topical task forces: mortality, comorbidity, definition of status epilepticus, and reliability of the ICD-11 epilepsy codes.
Under Dr. Hesdorffer's leadership, the Commission produced a seminal Epilepsia supplement on 'Standards for Epidemiological Studies and Surveillance of Epilepsy'. This document provides definitions describing methodologies for new investigators.
The Task Force on Status Epilepticus of the Epidemiology Commission and the similar task force in the Commission on Classification have joined together to create a unified document describing the clinical and epidemiological definition of status epilepticus.
Dr Hesdorffer was a member of the Institute of Medicine committee on the Public Health Dimensions of the Epilepsies and has a prominent role in dissemination of its report. She has spoken on the relevance of the report to the Pan American Health Organization (PAHO) Strategy and Plan of Action on Epilepsy as Latin American and Caribbean countries consider epilepsy surveillance to track the outcomes of PAHO interventions.
She serves on the editorial boards of Epilepsia, Epilepsy and Behavior , and Epilepsy Research, and as contributing editor of Epilepsy Currents.
KANEKO, Sunao – Japan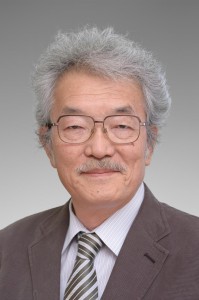 Professor Emeritus Sunao Kaneko is a graduate of Hirosaki University School of Medicine, Japan. He studied at Bristol University to conduct research on antiepileptic drugs. In 1987, he was appointed Visiting Professor at Cambridge University. He is President of both Japan Epilepsy Society and the Japanese Society of Clinical Neuropsychopharmacology.
He introduced the measurement of blood antiepileptic drug concentrations in clinical settings; elucidated the teratogenecity of antiepileptic drugs during pregnancy and proposed prevention measures..
He organized a study group on genetic study of epilepsy, which identified many epilepsy related genes, including that of familial frontal lobe epilepsy; created the first genetic diagnostic chip in the world and applied it to clinical use.
Since 2008, he has been involved in the annual Korean Epilepsy Society-Japan Epilepsy Society Joint Symposium held alternately in Japan and Korea. He serves as Information Officer in the ILAE Commission on Asian and Oceanian Affairs (CAOA).
In the aftermath of the Japan Earthquake in March 2011, he worked relentlessly to send large quantities of antiepileptic drugs to the disaster areas, and also launched the Reconstruction Headquarters. Even now, he is devoting himself in the building of the epilepsy care network in Japan. He organized a Memorial International Epilepsy Symposium one year after the disaster in Tokyo in March 2012.
LEE, Byung-In – Korea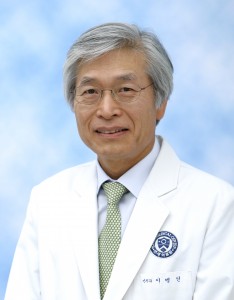 Dr Lee is a key opinion leader in epilepsy in Asia; a pioneer of clinical epileptology in Korea and instrumental in the promotion of Asian epilepsy communities.
He completed his Neurology residency training at University of Minnesota Hospital, followed by a fellowship of Epilepsy and Clinical Neurophysiology at Cleveland Clinic Foundation. He established an Epilepsy Surgery Program at Indiana University Medical Center, USA. In 1986 he applied SPECT, combining both interictal and ictal studies to the protocol of pre-surgical evaluation of refractory epilepsy, which pioneered work for the image based localisation of epileptogenic region.
He became a faculty at Yonsie University College of Medicine, Severance Hospital in Seoul, Korea where he opened an Epilepsy Clinic and introduced video-EEG. He initiated the first epilepsy surgery program in Korea in 1989.
Dr Lee was instrumental in the foundation of the Korean Epilepsy Society (KES), which hosted the Inaugural Congress of Asian and Oceania Epilepsy Organisation (AOEO) in 1996.
KES encouraged and supported the re-establishment of the Korean Bureau of Epilepsy (KBE) and the partnership between KES and KBE has become instrumental in the promotion of patients' social rights and social campaigns. He is Honorary President of KES. He was elected Chair of CAOA in 2009.
A dedicated teacher, he provides an outstanding contribution to the education and training of young neurologists from Korea and also many poorer countries in the region.
LI, Li Min – Brazil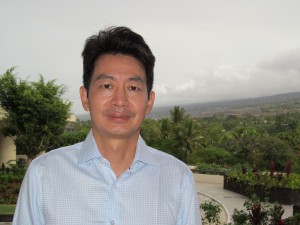 Prof Li is Professor, Department of Neurology, State University of Campinas (UNICAMP). He studied medicine at Federal University of Parana and received his PhD from McGill University in 2000 with a thesis that is on the McGill Dean's Honor List. He obtained a degree of "Livre-Docência" from the Faculty of Medical Sciences, UNICAMP; became Associated Professor in 2005 and Full Professor in 2012.
Prof Li trained in neurology, neurophysiology and neuroimaging in the Institute of Neurology Neurosurgery of Havana; National Institute and Hospital for Neurology and Neurosurgery, Queen Square, London; and Montreal Neurological Institute. He is a member of the Epilepsy Surgery Program and Laboratory of Neuroimaging at UNICAMP.
Prof Li's research lines include epilepsy, stroke, neuroimaging and neuroscience. He was coordinator of a Demonstration Project on Epilepsy in Brazil as part of the ILAE/IBE/WHO Global Campaign Against Epilepsy. The project developed a large set of teaching and diffusion materials and created an ongoing activity through ASPE, founded for the deployment of the project. Today this is a reference for lay epilepsy associations in Brazil.
Prof Li helped coordinate two specialist courses one on Health Science Journalism and Ethics, Values and Health for school teachers. He is involved in many epilepsy stigma related projects working closely with IBE and has been involved in International courses for young epileptologists run at Heemestede.
LOWENSTEIN, Daniel – US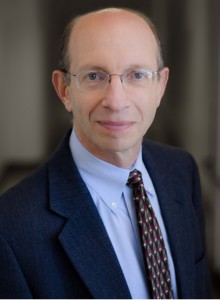 Dr Daniel H Lowenstein is Robert B and Ellinor Aird Professor and Vice Chairman, Department of Neurology, University of Californian (UCSF), Director of UCSF Epilepsy Center, Director of Physician-Scientist and Education Training Programs for the UCSF School of Medicine, and Associate Dean for Clinical and Translational Research.
In 2002, he helped create the Epilepsy Phenome/Genome Project (EPGP) which has enrolled almost 4,200 participants and compiled the most extensive phenotype dataset, combined with DNA samples and cell lines, in the history of epilepsy research.
In 2011, with international colleagues, he received funding from the National Institutes of Health for a new Epilepsy Center Without Walls entitled "Epi4K: Gene Discovery in 4,000 Epilepsy Genomes".
A member of ILAE Commission on Genetics since 2009, he worked with Dr Sam Berkovic and others to bring together investigators from numerous countries to participate in the "ILAE Consortium on Complex Epilepsies", aimed at completing a meta-analysis of GWAS data on at least 10,000 patients with epilepsy.
He is an internationally recognized expert on the management and treatment of patients with status epilepticus and was an early advocate of the concept of an operational versus mechanistic definition of status epilepticus, which has been adopted widely since first proposed in an article published in Epilepsia in 1999. He has been a program organizer for the Colloquia on Status Epilepticus in recent years.
MATHERN, Gary – US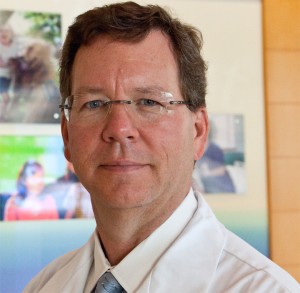 Dr Mathern's international contribution has been to improve clinical care for children undergoing surgery for medically refractory epilepsy, and contributions to the ILAE and other non-profit consumer epilepsy organizations.
His collaborative group at UCLA has been at the forefront of research, performing translational tissue on the tissue  removed at surgery in children. This led to breakthrough discoveries on mechanisms of epileptogenesis, and the Dysmature Cerebral Developmental hypothesis to explain how seizures develop in areas of severe cortical dysplasia.
His laboratory has sponsored international post-doctorial researchers and other scholars, many of whom became independent investigators. He has also had the opportunity to assist in the development of epilepsy surgery programs for children in Brazil, India, China, and in 2013 Taiwan.
He served on the ILAE Commission on Neurosurgery (2002-2005), Co-Chair of the Commission on Therapeutic Strategies (2005-2009), Chair of the Finance Advisory Committee (2009-2013), Chair of the Strategic Taskforce (2009-2013), and member of the ILAE Faculty of 1000.
He has been a faculty member at the ILAE summer school in San Servolo, LASSE, VIREPA, and ASEPA, and contributed to the development of young epilepsy researchers at WONOEP. Since 2009 he has been an invited speaker at seven International and Regional Epilepsy Congresses, and given lectures at 14 other international congresses.
He works with non-profit organizations to advance research and care for epilepsy including the RE Children's Project (Rasmussen encephalitis), The Hemispherectomy Foundation, The Brain Recovery Project, and the Professional Advisory Board for Epilepsy Foundation of America.
MITCHELL, Gay – Ireland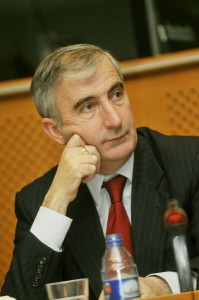 Gay Mitchell has been a supporter of IBE for many years and has been a strong voice for people with epilepsy in Europe during his three terms as a Member of the European Parliament. This support grew in strength with the development in 2009 of the ILAE/IBE Joint Task Force – Epilepsy Advocacy Europe.
He has hosted the launch of the 1st European Epilepsy Day (EED) in Strasbourg 2011; created the European Advocates for Epilepsy special interest group of MEPs; submitted the EU Written Declaration on Epilepsy in 2011, which was approved by 459 MEPs – making it one of the declarations to attract the highest number of MEP signatures. He also hosted EED 2012 and is due to host EED 2013 in Brussels. Mr Mitchell has been a speaker at IBE Epilepsy & Society congresses in Copenhagen and Porto.
For his work and interest in the developing world, Mr Mitchell was named MEP of the Year for Development in 2012.
Formerly a member of the Irish Parliament for 26 years, Mr Mitchell is a Member of the European Parliament since 2004. He serves on the Development Committee where he is joint Coordinator for EPP (European People's Party); is alternate member of the Economic and Monetary Affairs Committee; member of the Committee on Organised Crime, Corruption and Money Laundering; and leader of the Fine Gael European Delegation in the European Parliament.
He holds a Master degree in Social Sciences (Politics) from Queen's University Belfast and a Master of Science in Accounting and Finance from Northampton University.
RODRIGUEZ, Jorge – USA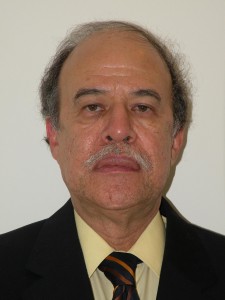 Dr Jorge Rodriguez received his MD in 1972 and completed a specialty in Psychiatry in 1978. He has a Master's Degree in Organization of Public Health and Social Medicine (1982) and a Doctorate (Ph D) in Health Sciences (1990).
Dr Rodriguez has had extensive experience in International Mental Health Technical Cooperation, which began in Africa (Sao Tome and Prince) in 1980. He continued collaborating with the Pan American Health Organization/World Health Organization (PAHO/WHO) as a temporary advisor in several Latin American countries. In 1997 he began working in Guatemala with UNICEF and the Guatemalan government on a psychosocial recovery project for the infant population affected by the armed conflict. At the end of 1997 he became the Mental Health Advisor for PAHO/WHO in Guatemala, and in 2004, was appointed PAHO/WHO Mental Health Advisor for Central America, the Hispanic Caribbean and Mexico, located in Panama.
For the past ten years he has worked on mental health protection in disaster and emergency situations. As an international consultant, he assisted numerous countries in Latin America and the Caribbean that have suffered natural disasters and other catastrophic events.
Since October 2006, Dr Rodriguez has been Senior Advisor on Mental Health of PAHO/WHO in Washington, DC He coordinates technical cooperation in the field of mental health, neurological disorders and substance abuse in Latin America and the Caribbean.
As PAHO Senior Advisor he coordinated the working group (PAHO, ILAE and IBE) which prepared and presented the Strategy on Epilepsy for the Americas which was adopted by the PAHO Directing Council in September 2011.
SCHEFFER, Ingrid – Australia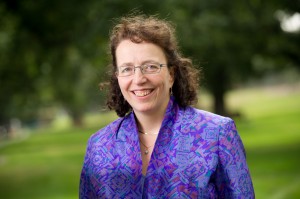 Professor Ingrid Scheffer is an outstanding paediatric neurologist, epileptologist and clinical research scientist and one of the leading international figures in the genetics of epilepsy.
Prof Scheffer is a Professor of Medicine at University of Melbourne and a Senior Research Fellow of the Florey Institute of Neuroscience and Mental Health, Melbourne; Director of Paediatrics at Austin Health, heading the Children's Epilepsy Program. Her clinical practice involves paediatric and adult epileptology at Monash Medical Centre, the Royal Children's Hospital and the Austin Health.
Her research career and training in clinical epilepsy began in 1992 with an Epilepsy Fellowship at the Austin Hospital, supervised by Samuel Berkovic. Over the next 5 years she completed her PhD as a National Health and Medical Research Council (NHMRC) Postgraduate Scholar. Her thesis was recognised by the American Epilepsy Society when she was awarded the Junior Investigator Award (1993), the most outstanding PhD in the Medical Sciences at the University of Melbourne (1998) receiving the Chancellor's Prize, the Harbison-Higginbotham Research Scholarship and Commendation for Premier's Award for Medical Research.
She is currently Chief Investigator of NHMRC funded research grants totalling approximately $(A)17.5 million over 4 years. This work has laid the foundations for clinical research in the genetics of common epilepsy syndromes, with an emphasis on demonstrating that careful clinical observation can identify kindreds for linkage studies leading to identification of genes and gene products as causes of epilepsy. Her work with Samuel Berkovic has defined membrane ion channels as one of the causes of genetic generalised epilepsies. She is held in high regard by her international colleagues.
WALKER, Matthew, UK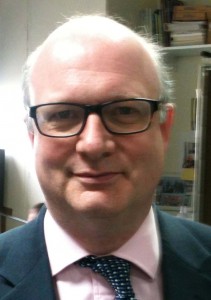 Professor Matthew Walker holds the Chairmanship of the Department of Clinical and Experimental Epilepsy at UCL Institute of Neurology; sits on the Executive Committee of the UCL Institute of Neurology; and has a variety of leadership roles in the Faculty of Brain Sciences.
He is Treasurer of the British Branch of the ILAE, a member of the ILAE Commission on Neurobiology of Disease, the ILAE Task Force on Translational Research, and the ILAE Working Group on Recommendations For Preclinical Epilepsy Drug Discovery.
He has been involved in the organisation of international educational and scientific workshops in epilepsy and in neuroscience and was also involved in the production of the European Consensus Statement on Status Epilepticus.
Prof Walker is a renowned teacher and led the training of a large cohort of fellows from UK and abroad, many taking PhD degrees. He is Chair of the Masters course in Clinical Neuroscience at UCL Institute of Neurology, a course that fosters translational neuroscience and has an excellent reputation with many international students.
He is a member of the scientific advisory board of Epilepsy Action, and is current Chair of the Joint Epilepsy Council of UK and Ireland.
He represents patients for the Medical Foundation for Victims of Torture, a charity which looks after refugees and those seeking or granted asylum in the UK on grounds of torture.
He contributed to the SIGN epilepsy guidelines; co-produced the BBC website's guide on epilepsy and has written the British Medical Association educational module on status epilepticus.
Downloads