Prof Li Min Li – Brazil
"Scientjournalist"  A Chimera For Social Transformation
Presented at the Act Local – Think Global Session organised by the IBE Research Task Force,
Montreal 2013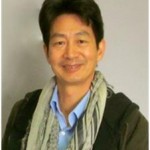 Professor Li is Professor, Department of Neurology, State University of Campinas (UNICAMP), Brazil. He studied medicine at the Federal University of Parana, Brazil and received his PhD from McGill University, Canada in 2000 with a thesis that is on the McGill Dean's Honour List. He obtained a degree of "Livre-Docência" from the Faculty of Medical Sciences, UNICAMP, Brazil; became Associated Professor in 2005 and Full Professor in 2012. 
Prof Li trained in neurology, neurophysiology and neuroimaging at: the Institute of Neurology Neurosurgery of Havana, Cuba, National Institute and Hospital for Neurology and Neurosurgery, Queen Square, London, United Kingdom, and Montreal Neurological Institute, Canada. He is a member of the Epilepsy Surgery Program and Laboratory of Neuroimaging at UNICAMP, Brazil.
Prof Li's research includes epilepsy, stroke, neuroimaging and neuroscience. He was coordinator of a Demonstration Project on Epilepsy in Brazil as part of the ILAE/IBE/WHO Global Campaign Against Epilepsy. The project developed a large set of teaching and diffusion materials and created ongoing activity through ASPE, founded for the deployment of the project. Today this is a reference for Brazilian lay epilepsy associations. Prof Li helped coordinate two specialist courses – Health Science Journalism, and Ethics, Values and Health for school teachers. He is involved in stigma related projects working with the IBE and has been involved in international courses for young epileptologists run at Heemstede.
 "Scientjournalist"  A Chimera For Social Transformation
Patrícia Tambourgi, MSc PhD Candidate – Journalist and International Relations Analyst, Student of specialization graduate course Science and Health Communication/Neuroscience of UNICAMP; Vera Regina Toledo Camargo, PhD – Professor at Labjor of UNICAMP and Li Li Min, MD PhD – Professor of Neurology of Faculty of Medical Sciences of UNICAMP.
The universe of the scientist and journalist:
In small circles of conversation with scientists, talking about how to give interviews on their findings, many wrinkle their noses and frown. Some said "What a waste of time!"; others answered "I have no interest in that kind of activity". Negative impressions like these, concerning the relationship between scientists and journalists, are not rare. And they do not seem to be getting less frequent.
Two problems emerge from this troubled relation. The first is that the journalist who seeks scientific information from the scientist to write an article leaves the interview unsatisfied because the scientist does not always have time to explain their findings in an accessible way and often uses technical words, unknown to the journalist. The second is that the flow of information from the researcher to the public ends up being affected. Why does the relationship between scientists and journalists have to be so harsh?
Deconstructing this relationship
If we look at the profile of the journalist and scientist, we find many different things, some diametrically opposite. As far as journalists are concerned, they are restless, seeking aesthetics behind the news, targeting the broadest audience possible, and searching for the popularization of science. As for scientists, they are methodical, looking for evidence behind a discovery, avoiding the media since their peers are their world, always after gentrification. Despite differences between these professionals, they share a common trait: both of them are extremely curious.
It is evident that the appropriation of knowledge (by scientists) and its dissemination (by journalists) follow different paths. The challenge, however, is to make them tread a common path by working together. After all, society has the right to know about the state-of-the-art of scientific advances. How can lay people have access to information, if most of the people are not familiar with science intricacies and do not participate in the in academic and scientific meetings?
Let's Change the Rules: The origin
Epilepsy is a highly stigmatizing disease. Mechanism underlying stigma is beyond medical science. ASPE (Assistência à Saúde de Pacientes com Epilepsia -Health Care of Patients with Epilepsy), executor of the Demonstration Project on Epilepsy of WHO-ILAE-IBE in Brazil, demonstrated that media campaigns and appropriate use of language can change perception of stigma. Thus, the Program CInAPCe (Brand name of Interinstitutional Cooperation for Brain Research) funded by FAPESP, brought together the leading educational institutions and sought an innovative way to publicize about epilepsy through actions aimed at the segment of people who work with news, that is, Journalists. The basic idea was that, once sensitized, the journalist becomes a propagator for the cause of epilepsy.
However, we understand the problem in a more complex level, since the other variable is the scientist, who also needs to know the aesthetic as means for effective communication. Moreover, this communion would be a statement that these two professionals can work together in synergy, bringing something more than journalism and scientific communication, but the science dissemination with capacity for social transformation.
The Laboratory of Journalism of UNICAMP – Labjor – is the arm of the CInAPCe program responsible for deploying a program for fostering a graduate course of specialization to form journalists and scientists with the converging believe of working together as a team for the greater benefit of creating accessible knowledge to lay people.
Labjor, in partnership with the Department of Neurology of the Faculty of Medical Sciences of UNICAMP, offered the first specialization graduate course SCIENCE AND HEALTH COMMUNICATION / NEUROSCIENCE from 2009 to 2010. There were 26 candidates shortlisted after the first phase of examinations; 22 were approved; and 15 people concluded the course. The participating students were from different backgrounds – journalists and scientists –, which fulfilled the purpose of having both professionals in the same environment.
Currently, we are in our second edition (2012-2013). The number of people interested has increased: we shortlisted 47 people after the first examination, and approved 26 students, with a well balance between the number of scientists and journalists.
The program has 12 mandatory courses, which entail both science and journalism contents, in a total of 360 hours distributed over three semesters. The course is free of charge.
The aim of the program is to prepare professionals with a global vision of sharing scientific knowledge in health sciences, with a special focus on neurosciences and its relation with science and technology systems.
And Results?
This sort of endeavor aims to long term results. In the future, we hope to have a society with cultural knowledge derived from the best scientific evidence to deal with fast paced coming challenges. For the time being, in our micro-environment, we are sending the message that scientists and journalists can work together as a team to "translate" scientific findings into accessible and meaningful information. This type of exercise creates a full circle of communication process among all stakeholders: in one end, the scientist; in the other, lay people, who are also tax-payers owning the right to know about their investment and to pitch demands for scientific community.
It is high time Science should serve human beings for emancipation instead of being an instrument of destruction. As for now, products on epilepsy have been developed: books, e-books, podcasts, informative booklets, blogs, websites, social networks (Facebook, Twitter), several articles in magazines, talk-shows, TV-programs, interviews, media-desks. All these products have been used in local campaigns to raise awareness on epilepsy. This action is a good example of standing up for epilepsy. Together we can make it happen.