Chile
Educational Puppet Show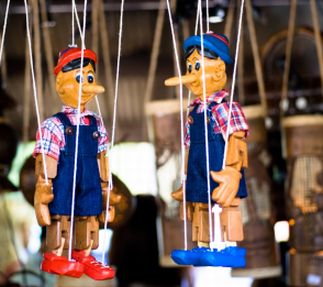 Description of the Project
All young children love puppets and puppetry has been shown to be a successful means of educating young people and of dealing with issues that can be otherwise more difficult to confront.
ANLICHE will use a puppet family in a video aimed at 7 to 12 years olds. The puppet story will start with the diagnosis of epilepsy in a family member and look at how the family learns to confront and to then accept the diagnosis.
Objectives of the Project
The video, which will be shown to more than 5,000 students in 20 primary schools in the Metropolitan Area of Chile, aims to eliminate stigma thereby improving the self-esteem and self-confidence of children with epilepsy. Following screening of the video, a social worker will be in attendance for discussion on the subject. In addition, the Chilean Ministry of Education has agreed to make more than 200 copies of the video available to schools throughout Chile.
Activities of the Project
To request the support of the Ministry of Education, in order to extend the project to schools and deliver the video around the country;
To write script for the video;
To select employees in

ANLICHE

who are going to record their voices and handle the puppets;
To purchase the puppets that are going to represent the different characters;
To purchase the recording equipment;
To rehearse the voices and movements for the video;
Recording, edition, copy and delivery of the video;
To register the video into the copyright;
To write the survey: "How much do you about Epilepsy?";
To contact the Schools' Head Teachers to get the authorisation for the video's presentation;
To coordinate the meeting and resources needed with the Schools' teacher for the video's presentation;
To coordinate the transportation to the different schools;
To visit the schools in order to show the video and discuss it;
To carry a survey before the video and a test after it as a way to evaluate children's knowledge of epilepsy;
To send copies of the video to the Ministry of Education;
Monitoring and Evaluation
To make an assessment of the project calculating children education about epilepsy and the knowledge they received during the project implementation;
Project Partners
The Chilean League against Epilepsy will contribute to the project financially and with the professional staff mention above.
A neurologist and volunteers will contribute with their time and knowledge without receiving any financial reward for their work.
Mongolia
Quality of Life Program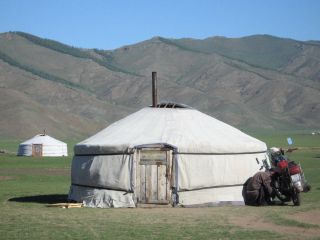 Description of the Project
The Mongolian Epilepsy Association's "Quality of Life" program will conduct health education courses on epilepsy care for neurologists working in district hospitals, family doctors, nurses, people with epilepsy and their families, as well as the public in general and local government officials.
It is hoped that the programme will encourage governments and departments of health to address the needs of people with epilepsy throughout Mongolia
In a vast country, where most of the population lives in difficult terrain and in rural and isolated areas, and where travel to a major treatment centre is both lengthy and arduous, this program will greatly improve the services available for people with epilepsy living outside the capital Ulaanbaatar.
Objectives of the Project
To increase the public and professional awareness of epilepsy as a universal treatable brain disorder;
To conduct the research and health education among neurologists of district and province hospitals, family doctors, nurses, people with epilepsy and their family members on epilepsy care;
To identify the needs of people with epilepsy on a capital city and national level;
To encourage governments and departments of health to address the needs of people with epilepsy, including awareness, education, diagnosis, treatment, care, services and prevention;
To produce and publish handouts on epilepsy care and prevention of epilepsy for doctors as well as for patients with epilepsy their families.
Expected Results
To increase number of people with epilepsy who living in rural areas want to improve their health education;
Improved medical and social assistance to the people with epilepsy;
Reduced treatment gap;
Establishment of basis for improved epilepsy care management;
Improved quality of life of people with epilepsy and release of social stigma, resulting in out of shadows;
To include the matter of epilepsy care improvement in the policies and strategies of Government;
Mauritius
Teacher Training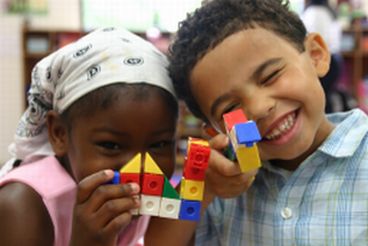 Description of the Project
Edycs Epilepsy Group in Mauritius is creating an Epilepsy Advocacy Network, one action of which will be to train teachers working with special needs children.
Objectives of the Project
Explore possibilities for concerted actions and strong lobbying to advance the epilepsy agenda in the education sector among Specialized Schools under the aegis Edycs Epilepsy Group 'Epilepsy Advocacy Network'
Empower Chairpersons and teaching staffs in the management of epilepsy and learning disabilities
Collect and analyse data on children with epilepsy educational performance and progress including failures
Follow up the effectiveness of the training programs and children with epilepsy school adjustment and resilience
Strive to raise local media awareness of the facts about children with epilepsy educational difficulties, and to emphasize the media's role and responsibility in reporting accurately on the topic
Activities of the Project
Invitation to all Specialized Schools to adhere the Epilepsy Advocacy Network under Edycs Epilepsy Group
Invitation to the Ministry of Education and the Mental Health Federation to support the initiative and be part of the Network through their representatives
Organization of a two-days training workshop for Chairpersons of Specialized Schools in Advocacy and Partnership Building
Development of an Advocacy Tool Kit for Chairpersons Specialized Schools
Organization of a two-days training workshop for teachers about the management of epilepsy and learning disabilities
Recruitment of a part time Visiting Officer responsible to liaise with the Specialized Schools and act as facilitator in disseminating information and resource person as regard to epilepsy talks in the school setting
Development of an assessment tool to evaluate the program
Preparation of ongoing reports once program is implemented
Preparation of final report for submission to

IBE

and other collaborators and partners
Expected Results
Increased consultation among Specialized Schools through effective networking and partnership
Strong lobby for special education provision and other facilities
Elimination of schools isolation
Development of a medium and long term Action Plan in order to develop further collaborations and advances in the epilepsy agenda
Empowering of key leaders and teaching staff in the management of epilepsy
Changing attitudes, behaviours and policies in educational service delivery
Monitoring and Evaluation
A Project Implementation Committee will be established to implement and monitor the program including the preparation of interim and final reports to the IBE.
The Project Implementation Committee will meet at least twice a month
Project Partners
Menthal Health Federation: represented by Dr. Charles Yip Tong, Psychiatrist providing technical support to the program implementation
Association Pour L'Education Des Enfants Defavorises: represented by Mrs. Anooradah Pooran, Chairperson, providing technical support to the program implementation
Ministry of Education: represented by an appointed officer providing logistics support to the program implementation
Namibia
DVD Awareness Pack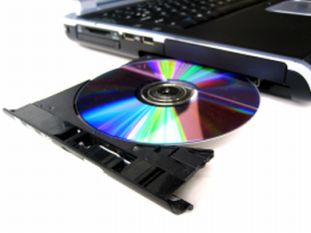 Description of the Project
Epilepsy Namibia is producing a DVD presentation, together with printed information on lifestyle management and seizure assistance. The presentation will be translated into six languages, with distribution of 600 units of the completed package.
Epilepsy Namibia has begun the process of training actors who will perform on the video and has also begun the lengthy process of translating the script.
Objectives of the Project
The multimedia pack will explain the condition of epilepsy, lifestyle management and seizure assistance for people with epilepsy and their caregivers who do not have access to resource centres in the rural areas of Namibia. The production will respect indigenous cultures and will be available in the major language groups.
Activities of the Project
Concept, script and translation
Actors and Dancer training

DVD

filming and editing
Promotion and voice recording
Printing

DVD

information booklet
Print Response and Assessment Reply Form

DVD

copying and packing
Promoting on web with instructions
Distribution of

DVD

s
Collection of Responses Forms and Assess Project
Monitoring and Evaluation
Request feedback through a Response and Assessment Form. This will allow the association to measure the extent of the program.
Distributors are willing to complete a log of delivery points which will indicate geographical distribution.
Project Partners
Stanley Mareka Dancers – Performing Artists

UNAM

Dept Drama (University Namibia) – Translations and Voice-overs
M& M Productions (Bedelia Basson) – Technical Assistance Production of

DVD

Magic Touch Production (Wolfgang Knopfler) – Expertise on Production

ITCS

– Dubbing and IT projects (Promo+Web)

CIC

– Distribution
Cipla Medpro – Distribution
The Philippines
Multimedia Education Pack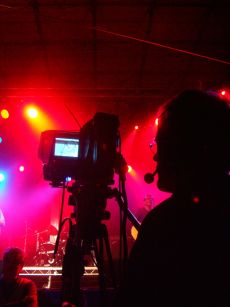 Description of the Project
Epilepsy Awareness & Advocacy Inc (EAAI) in the Philippines is planning a multimedia pack to educate people about epilepsy. With a DVD and accompanying materials in comic book style, the association will use its nationwide volunteer group to disseminate the programme throughout the Philippines.
Objectives of the Project
The education pack will be produced in the five most commonly used dialects in the Philippines to ensure as wide an audience as possible.
The DVD will include the following:
A story, narrated by a person with epilepsy who has successfully overcome the illness;
Facts and fallacies about epilepsy;
Information about first aid for seizures;
Information and assistance for establishing local chapters of lay support groups
Contact information for the Epilepsy Awareness and Advocacy, Inc. (

EAAI

) and Philippine League Against Epilepsy (

PLAE

)
Monitoring and Evaluation
Meetings will be held locally and by the number of support groups established in order to measure the success of the project;
A report will be made about the number of times the

DVD

and printed materials were shown and shared;
Project Partners
National Barangay Health Workers Association will assist in the process of information dissemination;
The Philippine League Against Epilepsy (

PLAE

) will provide information on the medical aspects of epilepsy;
Nambia
Marketing Gardening Skills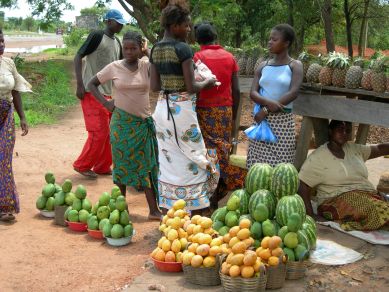 Description of the Project
Learning a skill increases self-confidence and self-worth and when that skill leads to self-sufficiency the value is multiplied. The Market Gardening Skills project of the Epilepsy Association of Zambia will train people with epilepsy in basic gardening and vegetable production skills. In this way, those attending the course will acquire, perhaps for the first time in their lives, the means of generating funds to support themselves and their families.
This project follows on the earlier very successful Promising Strategies Project in poultry rearing, which the association established in 2007.
Objectives of the Project
To train people with epilepsy in gardening in order to make them self-sufficient. Four training sessions will be held for people with epilepsy on gardening and basic business skills to help them sustain their personal projects.
To raise money through the Gardening project for specific needs of people with epilepsy. Some patients are unable to obtain anti-epileptic drugs and other basic needs. Therefore, this project intends to provide assistance to those who cannot afford to buy their medication or also pay for school expenses for children and teenagers with epilepsy.
To provide means of employment for people with epilepsy in order to reduce dependence on their families.
Monitoring and Evaluation
Keeping a record of expenses and sales of crops harvested. A record of the transactions involved in gardening will help greatly in assessing the progress of the Project.
Providing regular supervision at the site. Supervision is important in such projects as it fosters teamwork and moral support.
Requesting reports from those who will benefit from the Project after the first phase.
Design an evaluation form to get response from the participants.
Project Partners
Chainame Hills College Hospital: the only public mental health and epilepsy cases referral hospital in Zambia
Zimbabwe
Peanut Butter Project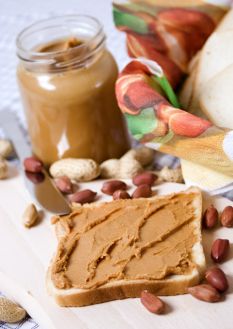 Description of the Project
Epilepsy Support Foundation of Zimbabwe has been provided with financial support to establish a peanut butter processing project that will benefit 70 rural dwelling people and 30 city dwellers, all of whom have epilepsy.
The Epilepsy Centre provides the ideal location for the workshop, providing a clinic, social support and is located in Harare, Zimbabwe's largest commercial zone.
Objectives of the Project
Improve income generation skills of 100 unemployed breadwinners with epilepsy.
Provide an opportunity for the trained breadwinners to use their new skills to earn income to support their families.
Provide an opportunity for rural people with epilepsy to earn income.
Activities of the Project
Train the breadwinners in peanut butter making and trading for 2 months.
Renovate an existing building at the Epilepsy Centre into a training and employment workshop.
Employ trained breadwinners at the new workshop.
Train the rural members in peanut production and trading.
Purchase peanuts for the workshop from trained rural people with epilepsy.
Monitoring and Evaluation
A quality of life (QOL) study will be used to recruit into the project, candidates whose QOL is below 40% (using the Epilepsy Support Foundation QOL index). The variables measured by the research instrument will be biased towards the economic life of the individuals. Afterwards, QOL studies for all candidates at the workshop will be carried and analyzed repeatedly. Those who make positive achievements will be recommended for self projects at home if their QOL is rated above 70%. A control group of 100 more candidates will be used to compare QOL results. Overall, this project expects to improve the quality of life of candidates and their families by a very big margin averaging 75%. The income of candidates is expected to rise from US$5 per month to US$60 per month, enough to take them above the poverty datum line.
Project Partners
Zelco Cellular: donation of 5 peanut butter machines.
Tanroy Engineering: contribution with training in machine use and repairs.

ESF

trustees: contribution with training in trading, pit sand and small stones for construction and a peanut butter maker (part-time).
Zimbabwe League Against Epilepsy: Assistance with Occupational Therapy and health
Quality of Life Studies – Institute of Social Development
Togo
Bridging the Gender Gap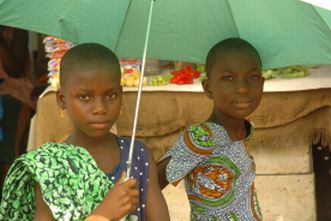 Description of the Project
In Togo, as in other areas of the developing world, poverty, illiteracy, language barriers and gender discrimination are great obstacles to obtaining proper epilepsy treatment. The population to be targeted in the project in Togo, concerned with health care education, are women and children with epilepsy as well as their family members.
Objectives of the Project
To convey information and build knowledge among patients and family members about epilepsy
Provide guidance in issues of seizure recognition, seizure prevention, first aid, and drug treatment.
Training in using a seizure calendar: Patients are instructed individually and in groups on how to use symbols and pictures to document seizures in the calendar.
Regular drug intake: Patients are shown how drugs work, which effects may be seen (including side effects) in the body, what happens when drugs are omitted or taken irregularly.
Sleep-Wake Rhythms: Importance of healthy sleep habits, regular sleep and what may happen when sleep is deprived.
Effects of alcohol in the body, in drug treatment and seizure provocation.
Information on which elements of traditional medicine may be helpful and which herbal medicine may not be beneficial or harmful when used to treat the seizures. The use of shamanism is discussed critically as it is a major element of the traditional medicine in Togo.
Pregnancy: Information about pregnancy and epilepsy, use of antiepileptic drugs during pregnancy and birth control are discussed with the patients, usually a referral to the physician is made when drug treated patients are pregnant.
Work: Patients and family are shown which types of work may be dangerous for seizure prone patients. Patients are shown in role-play how the risk of injury can be minimized or avoided.
School: the importance of education is stressed and children and their families are encouraged to attend school. Parental support is also to be provided.
Monitoring and Evaluation
Calculation of the number of patients in the program and the reliability with which the patients and family members keep their appointments.
Project Partners
Swiss Epilepsy Centre as well as other Support Groups in Wuppertal, Germany and associated Rotary Clubs are funding this project through the support group Friends of Kokou