Uganda
Goat Rearing Enterprise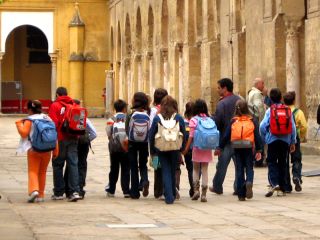 The Epilepsy Support Association Uganda is an indigenous NGO that brings together people with epilepsy, their families and other people to work towards eliminating the social stigma attached to epilepsy and to create an environment in which epilepsy is better understood, so that those who live with the condition can exercise their full potential and enjoy equal rights. The association mobilizes people with epilepsy to form support groups through which they can meet to share experiences, offer each other mutual support and lobby for better services.
A typical Ugandan household owns approximately five acres of land and keeps, on average, seven goats as well as other domestic animals such as cows, sheep and pigs. Goats are a sign of prestige and a sign of great hospitality according to the African culture. They are also used in marriage dowries.
This project will be carried out in 10 districts and, in each district, three sub counties shall be chosen. The project will buy three goats per sub county, which will be given to three members of the association. The gender of the goats will be considered when providing goats to the first beneficiaries. When the goats produce kids, the first beneficiaries will be asked donate back the offspring, which will, in turn, be given to other members. The project will be carried out in one year.
The project will act as an income generating activity for people with epilepsy and improve their standards of living, create confidence, and improve agricultural skills among people with epilepsy.
The project will receive US$4,999 from the Promising Strategies Program.
Argentina
A Legal Brief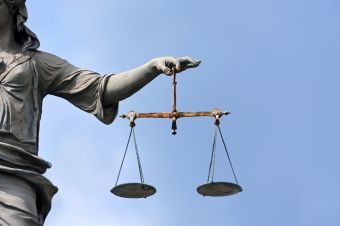 FUNDEPI, IBE's Associate Member in Argentina, was founded in 1993 and the main objectives of the association are:
services to diagnose and treat epilepsy;
promoting scientific advances in relation to epilepsy;
providing free support and assistance to people with epilepsy and to their relatives;
promoting the formation of self-help groups;
training coordinators of self-help groups to provide these groups with the necessary human resources, technical support or necessary materials for their operation;
to improve the quality of life of people with epilepsy;
to offer psychological assistance and to integrate the person with epilepsy within the family nucleus.
Since Argentina has recently introduced legislation on epilepsy, the National Law of Epilepsy Nr 25.404, this project will consist in monitoring the newly introduced legislation. FUNDEPI will study how succesfully the law is being implemented. The association will monitor, in particular:
whether the new legislation has had an impact on the gap between diagnosis and treatment;
the implementation of the legislation with respect to employment issues;
the situation for indigenous communities where the use of traditional medicines still exists;
implementation of educational programmes for health care professionals at primary level;
whether the law has had an impact on stigma related to epilepsy. This element will be addressed by way of a planned survey.
The project will receive US$5,000 from the Promising Strategies Program.
Namibia
A new concept in retailing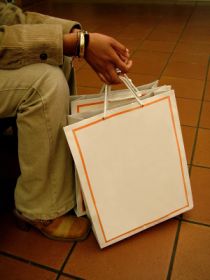 Epilepsy Namibia is entering its third year of operation and the time has come to establish a public face in a project where the potential of people with epilepsy can be developed.
This project entails the creation of a secondhand shop. The concept of the secondhand shop is not new: it's a tried and tested way of generating funds for charities around the world. However, the plans Epilepsy Namibia has for RE– will broaden the scope of this enterprise to great effect.
RE– will follow the structure of any commercial retail outlet with a shop manager, sales assistants and stock controllers. People with epilepsy will be given preference in the selection of staff and the shop will also act as an awareness and information centre. Sales training will be provided for all RE– employees. In addition, it is envisaged that others, not directly involved in RE–, will have the opportunity to create new employment opportunities through the creation of spin-off businesses, such as laundry and alteration services.
Most pressing is the need for opportunities for people with epilepsy to develop their potential. The RE- project aims to create these on an ongoing basis and to roll the business side of the project over into training and micro-enterprises that will open doors for people with epilepsy. It will be possible for an individual to start in the RE- project, build up skills and experience, and then move on to further employment. People with epilepsy in Namibia will benefit from this project, as well as their families and communities, as they become independent. The labour market will be enhanced by more highly skilled workers.
And last, but not least, this project will serve as a platform for awareness and information about the condition.
The project will receive US$4,780 from the Promising Strategies Program.
South Africa
Learning by the book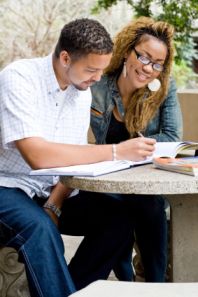 More often than not, people with epilepsy and other disabilities are denied equal access to opportunities, not allowing them to function optimally, live enriched and fulfilling lives, and reach their full potential in all spheres of life.
The need for the implementation of an Advocacy Programme within the organisation is due to a number of factors, affecting people with epilepsy and other related disabilities, such as poverty, unemployment and social isolation. The targeted groups or individuals for this programme will include both personnel at the provincial branches of Epilepsy South Africa, as well as people with epilepsy and other disabilities.
Problems to be addressed by this programme:
Epilepsy remains one of the most misunderstood and stigmatised neurological conditions, despite being one of the most common;
Research shows that over 80% of people with epilepsy are unemployed;
Rural and poverty-stricken areas have twice the number of people living with epilepsy, compared to the population as a whole;
Most people with disabilities in South Africa have been excluded from mainstream society and have, subsequently, been prevented from accessing fundamental human, social, political and economic rights.
Hence, Epilepsy South Africa is developing a self-advocacy, human rights and rights-to-health training manual to be used by its National Social Development Manager in self-advocacy training workshops for members of the community and staff members from the association's branches. A secondary objective is to train 30 trainers, from seven Epilepsy South Africa branches during 2010-2011. These trainers will then have the potential to facilitate further training of 600 persons
with epilepsy and other disabilities each year.
The organisation also plans to conduct a pilot study with the two-fold aim of:
Training members of staff in implementing and facilitating the training programme
in their respective Epilepsy South Africa branches;
Monitoring to establish how successful the training program is and the level
of learning achieved by participants during and after training.
The project will receive US$5,000 from the Promising Strategies Program.
Nambia
Jamming it in Nambia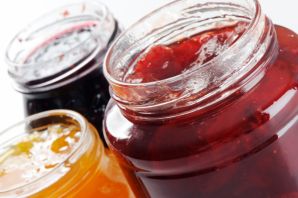 The Epilepsy Association of Zambia is registered as a non-profit organization whose main objective is to improve the quality of life of the more than 80,000 people with epilepsy in Zambia. Since its inception the association has been instrumental in providing correct information about epilepsy, giving updated training in epilepsy to health care professionals and acts as an advocacy body for its members whenever they encounter discrimination.
For this year's project, the Epilepsy Association of Zambia plans to add value to the tomato-growing initiative already in place in the association's garden by embarking on a jam-making enterprise. Not limiting production to tomato jam, there are also plans to extend the range by buying fruits such as mangoes, pawpaws, oranges, strawberries and bananas at the local market which will also be used to produce jam.
The finished product will be sold in a new association shop that will be located within the garden. The shop will also stock garden and poultry products produced by people with epilepsy working in the garden and more produce will be sold at wholesale prices to local shops.
The enterprise will train people with epilepsy in jam-making techniques and the profits with be used to pay the workers and to fund the Epilepsy Association of Zambia.
The project will receive US$5,000 from the Promising Strategies Program.
Chile
The cutting edge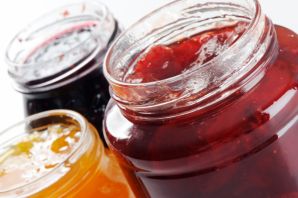 The National Associations of the Chilean League against Epilepsy (ANLICHE, acronym in Spanish) was founded in 1997 and constitutes 17 Chilean groups and institutions, located in different part of Chile, who join forces to improve the quality of life of people with epilepsy and their families.
The aims of ANLICHE are, amongst others:
to spread knowledge about epilepsy throughout the country;
to exchange information with other institutions;
to support research and study about the origins and treatment of epilepsy;
to promote the creation of specialized centers;
to give comprehensive assistance to people with epilepsy;
to create, maintain and develop statistical information about the syndrome.
The challenging issue
Epilepsy affects the person with epilepsy not only physically but also in emotional and social aspects. People with epilepsy often feel rejected and find difficulty in integrating socially for a number of reasons:
the severity of the syndrome;
its unpredictability;
the associated co-morbidities and the social stigma.
All these factors have a negative effect in the patients' and their carers' quality of life.
For this reason ANLICHE has decided to create a workshop to train 15 people with epilepsy in hairdressing techniques for ladies, gents and children. The workshop participants will also undertake a course on running a small business, so that they can set up their own micro enterprises once they are trained.
The workshop is aimed primarily at housewives whose epilepsy is now well controlled. These women would have had little chance to study or work when they were still having seizures and will have neither social benefits nor healthcare assistance within the normal parameters of a national health system. It is expected that up to 80% of participants will find work within a period of 8 months.
The project will receive US$4,000 from the Promising Strategies Program.
China
Artistic direction in Chin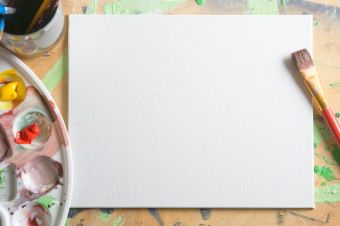 According to reports of the World Health Organization, there are around 50 million people with epilepsy in the world, including 40 million people in developing countries. Of these, 60-90% do not receive adequate treatment. There are around 9 million people with epilepsy in China, including 6 million people with active epilepsy. Moreover, there is an additional 0.4 million new cases diagnosed each year. A survey suggests that nearly 65% of these people with epilepsy do not receive appropriate medical treatment. A significant number of people with epilepsy and their relatives readily believe some inaccurate or erroneous advertisements or hearsay without any scientific basis; as a Chinese saying goes: "seeking medical treatment blindly in case of sickness". This will not only delay appropriate medical treatment, but also result in great economic burden. Furthermore, due to the lack of accurate information and under the influence of traditional customs or superstitious ideas, they receive unfair treatment or even discrimination in respect of employment, education and marriage. People with epilepsy and their relatives, to various extents, suffer a mental burden due to fear or stigmatization. Therefore, epilepsy is not only a physical disease, it is also an issue of public health in China.
In late 2007, the Sea Horse self-help club of the China Association Against Epilepsy conducted an art and crafts competition in Shanghai for persons with epilepsy. The artworks created were both elegant and valuable, representing a fighting spirit to overcome difficulties faced by those living with epilepsy. The artworks were of very high quality and were showcased on the IBE website and at the 28th International Epilepsy Congress in Budapest in 2009.
In follow up to the art competition, a 4-week course in handcrafts, which took place in August 2009, also proved both popular and successful. Feedback from Sea Horse club members indicated that these activities were much appreciated and there was a desire for people with epilepsy to have a central place where they could relax and create artworks.
In response to this, the China Association Against Epilepsy has taken the decision to create an Art Studio for people with epilepsy in Shanghai. Based on the train the trainers model, the studio will provide an artistic environment for people with epilepsy and their care-givers. Here they will be able not only to learn and share art techniques, but to exchange their experiences related to epilepsy.
Through future planned exhibitions of artwork created in the studio, the China Association Against Epilepsy also hopes to be able to raise awareness and understanding of epilepsy in the general public, as well as improving the quality of life and self esteem of all those involved in the project.
The project will receive US$4,900 from the Promising Strategies Program.
Czech Republic
Children's Survey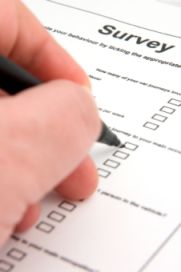 Epilepsy is among the most common serious chronic neurological disorders in childhood with numerous social and psychological consequences. The prevalence rate is 2.3/1000 at age 7 years and 4-6/1000 at age 10-15 years (Panayitotopoulos, 2007).
EpiStop would like review the studies conducted by V. Komarek et al., which focused on the psychosocial impact of epilepsy on Czech children in a 10-years interval. The first investigation (1,217 children) was undertaken in 1995 and the second (612 children) took place in 2004. The research focused on how epilepsy is perceived through the eyes of a child with epilepsy and how this disease disrupts everyday life (school, social aspects, holidays and leisure). The second group (2004) felt less constrained in personal, social and sporting activities. These surveys also have provided us with the information that teachers and friends of children with epilepsy have become more familiar with epilepsy over the course of 10 years, but that there is still space for further improvement.
Using existing methodology and verified questionnaires, EpiStop plans to undertake a survey involving school children, their teachers and parents to establish whether the situation has changed for children with epilepsy in the Czech Republic since similar surveys were carried out in 1995 and 2004.
Based on the data obtained, the association will inform all those interested how it is possible to improve the quality of life of children with epilepsy. These questionnaires could be a reliable tool for the next investigation in the Czech Republic.
The next plan will be to use the results of the survey to prepare an information brochure or leaflet and to upload the information on websites with a pro link to the website of the Ministry of Education.
The project will receive US$4,160 from the Promising Strategies Program.
Romania
Raising Awareness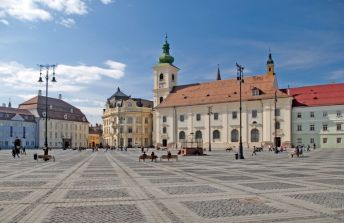 EpiRomania is the only lay epilepsy organization in Romania, founded in 2001. Since the association was established, it has consistently strived to raise awareness about epilepsy, first at local level, and later at regional and national levels. The organization has undertaken many projects, but efforts to raise awareness can never cease. The organization has also been involved in a number of advocacy campaigns focused on driving legislation, government funding for medication, and wishes to continue with these campaigns. In addition the organization has undertaken extensive work directly with people with epilepsy and their families, organizing a variety of activities, all aimed at raising awareness on the importance of having accurate information about epilepsy and about the importance of the personal involvement of the person with epilepsy – not only in obtaining effective treatment but also in ensuring social inclusion.
The goal of EpiRomania is to raise the quality of life of people with epilepsy in Romania and in the view of the association this can be achieved in the following ways:
providing proper medical care and treatment for people with epilepsy;
raising public awareness about epilepsy and thus eliminating social and professional exclusion;
raising knowledge about epilepsy among people with epilepsy and their families, to ensure proper self management of their epilepsy;
changing legislation in those areas where currently the rights of people with epilepsy are not safeguarded.
These are issues that many other countries may encounter; that are not easily changed; and which will require sustained efforts.
Raising Awareness is the main goal of the Romanian project planned by EpiRomania. Despite the obvious beauty of the architecture and countryside of the Transylvanian region, stigma, prejudice and ignorance about epilepsy are still widespread in this region—both in people with epilepsy and the general public.
The project will receive US$5,000 from the Promising Strategies Program.
Lebanon
Good news for Chocoholics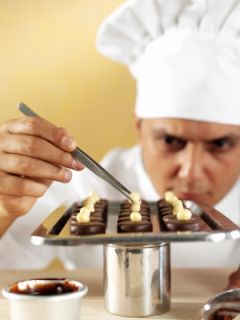 The Association for the Care of People with Epilepsy in Lebanon was established in 2001. The services the association has provided to date are based on assessing the socio-economic status of people with epilepsy on an individual basis. Of the total number of people with epilepsy the association has researched, 500 receive support in one way or another (medical check-ups, laboratory tests, medication and health and social support services). Twenty-one (21) people with epilepsy receive free monthly medical check-ups, medication and laboratory tests.
The association targets people with epilepsy living throughout Lebanon, since the Association for the Care of People with Epilepsy in Lebanon is the only such association in the country. However, most of those people with epilepsy that the association supports reside mainly in the city and suburbs of Sidon, the capital of South Lebanon. To provide the association's services, there are 30 active members who care for people with epilepsy and six staff members whose job is mainly to train people with epilepsy to perform manual tasks in the workshop that the association opened in 2008.
For this year's Promising Strategy, the initiative of the Association for the Care of People with Epilepsy will come as good news to all those with a sweet tooth! The ECAL project is a chocolate making workshop that will also teach chocolate moulding and wrapping. The project is open to people with epilepsy and to anyone else interested in learning the craft of the chocolate maker.
Once the techniques of chocolate making have been mastered, the chocolates produced at the workshop will be sold to generate income for the chocolate makers. Some of the profits will also be used to support people with epilepsy who come from poor backgrounds.
The project will receive US$5,000 from the Promising Strategies Program.
Bangladesh
Lights. Camera, Action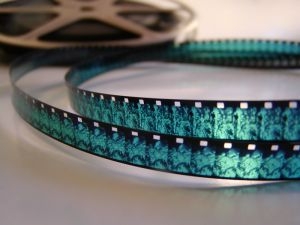 Bangladesh is a developing country in Asia with a population of approximately 114 million. There has been no official study undertaken to detect the actual number of people with epilepsy in Bangladesh. Since the government does not have sufficient funds for the health sector it is very difficult to obtain finance for any specified area, such as epilepsy, to do any study or undertake any research. Studies made by the Epilepsy Association of Bangladesh (EAB) assumed the total number of people with epilepsy to be around 1 million.
Most of the population still doesn't know about epilepsy or about available treatment. A pilot study by the EAB showed that 87% of the population still believes epilepsy to be a curse of the gods or something spiritual. Twelve per cent (12%) of the population thinks that epilepsy is the work of evil spirits. Physicians in Bangladesh also need to be trained to deal with this type of prejudice.
People with epilepsy who have received some treatment still face a lot of social problems in their lives. Young children with normal physical and learning ability are also refused entrance by schools because of their occasional seizures. No one wants to employ an adult with epilepsy in any job. To improve the quality of life of people with epilepsy the EAB will also start to educate the family members of persons with epilepsy. For the past 14 years, the EAB has provided on each Friday a clinic free of charge for patients as well as free counseling services for their family members.
The association would now like to create a nationwide awareness program which will also include production of a documentary film by a famous artist, to raise awareness. The aim is to build understanding and acceptance about epilepsy in Bangladesh. The EAB worked hard to increase awareness of epilepsy in Bangladesh but, unfortunately, because of the very low literacy rate in the country the results have been poor to date. It is for this reason that the idea of making a documentary film, to influence the general public, by the famous Bangladeshi actress and actor came about. The EAB already has a media partner who is very interested to help in making the film and for its later transmission. The EAB is now looking for sponsors to make the film and to screen it widely throughout the country.
The project will receive US$5,000 from the Promising Strategies Program.
.