ASSOCIACAO BRASILEIRA DE EPILEPSIA, BRAZIL
PROJECT: "EPILEPSY AT SCHOOL: TEACHING THE TEACHERS"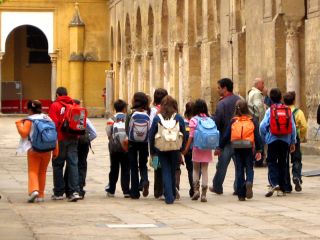 The Associação Brasileira de Epilepsia (ABE) was founded in 1987 by Prof. Esper Cavalheiro. Since then its multidisciplinary group of professionals has been involved in providing information to lay persons throughout Brazil. ABE was accepted as the Brazilian chapter of IBE in 1991.
ABE is a non-profit association mainly interested in divulging information on epilepsy as well as promoting the improvement in quality of life of people with epilepsy. ABE membership is composed of people with epilepsy and their relatives, physicians, neuroscientists and other professionals allied to medicine. ABE has 6 regional chapters in Brazil besides the central office in São Paulo.
Mission of Associação Brasileira de Epilepsia
To promote the general understanding of the epilepsies;
To divulge social and medical knowledge about the epilepsies;
To divulge knowledge to lay people in order to reduce stigma and prejudice;
To organize self-steam groups and to promote occupational rehabilitation;
To fight for the regular supply of antiepileptic drugs in primary care facilities.
Promising Strategy of Associação Brasileira de Epilepsia
Brazil is a Portuguese speaking country and a member of the recognized international entity group called "Comunidade de Países de Língua Portuguesa – CPLP", which has eight member States, 4 of them with a gross national income of less than US$1,000, and 3 less than US$5,000, based in four continents, with a land surface of more than 10 million km2 and a total population of over 220 million people. Brazil is the biggest country in Latin America with 188 million habitants, 41 million of these living in Sao Paulo State, which has the highest school attendance in the country. São Paulo State receives people from all other regions of Brazil, as well as, from other Latin American neighboring countries. Sao Paulo State Administration operates 5,300 public schools.
ABE has noticed that children with epilepsy suffer prejudice at school and this fact is responsible for much of the stigma in adult life. Teachers' knowledge about epilepsy can have a direct impact on students regarding school and social achievements and, consequently, employment and networking links in adult life. Despite this important role of the educator, little research is done in this field throughout the world, especially with intervention programs. Most of the studies refer to insufficient training of the teachers about epilepsy, as well as potentially prejudicial concepts about the condition. Teachers play a fundamental role in order to accept diversity and to fight against discrimination, and as they are not well informed and trained regarding epilepsy, we propose an intervention program in public elementary schools in Sao Paulo State, called "Epilepsy at School: Teaching the Teachers".
Program Objectives
The purpose of the program "Epilepsy at School: Teaching the Teachers" is a teaching model about epilepsy for other States in Brazil, in order to promote basic education about epilepsy directed at the biggest group of elementary school teachers in Latin America, as well as in Portuguese speaking countries. The program "Epilepsy at School: Teaching the Teachers" will be developed in two steps:
1. Production of a CD about Epilepsy directed at Elementary School Teachers
The CD will contain simple didactic visual and audio resources concerning the following information about epilepsy: 1) basic aspects of brain anatomy; 2) definition of epilepsy; 3) causes; 4) epidemiology; 5) diagnosis; 6) treatment; 7) first-aid during a seizure; 8) psychological and social consequences; 9) wrong mythos in epilepsy; 10) world-wide ILAE/IBE/WHO Global Campaign Against Epilepsy "Out of the Shadows".
2. Introduction of the Intervention program for São Paulo State
The CD will be distributed to all elementary schools directors of Sao Paulo state in order to show teachers locally how to get to know and understand epilepsy and its consequences. All schools in São Paulo State have at least one computer. Afterwards there will be videoconferences periodically with the supervisors of these teachers.
Assessment of the Effectiveness of the Program
A questionnaire about epilepsy will be applied before and after the introduction of the CD. It will contain questions regarding concepts, treatment and social consequences of epilepsy. The schools with the best questionnaire grades will be honored as ambassadors of the Associação Brasileira de Epilepsia.
THE GAMBIA EPILEPSY ASSOCIATION
PROJECT: TAILORING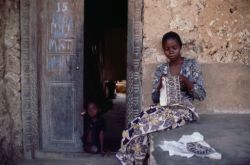 The Gambia Epilepsy Association (GEA), was conceived out of the compassion the founding members had towards people with epilepsy found in dehumanizing conditions, either as neighbours or relations. The idea began in July 2002 and after a series of meetings and consultations, the association was registered by government of The Gambia, through her Attorney Generals' chambers on 8th December, 2003 and thereafter signed a memorandum of understanding with Department of State for Health and Social Welfare in April 2004.
The association provides the following services:
Advocating for the employment, education and social rights of people with epilepsy;
Monitoring to ensure that medication prescribed to persons with epilepsy, is taken in accordance with the prescription (compliance);
Guidance and counselling services for members, friends and families of people with epilepsy.
To date, the association has approximately 502 members, mainly people with epilepsy, and 7 non-paid volunteer staff. The 7 volunteer staff members are experienced personnel; as a result of the work they have been doing in the association over the years, they are equipped to conduct the proposed Promising Strategy Project.
The human rights issues that the association would like to protect for persons with epilepsy in The Gambia include:
The rights to employment, education, and civil rights;
The human right to learn an employment skill.
The program is targeted at 12 persons. At the end of the program, participants are expected to have acquired skills in tailoring, which they will put into practice for the purpose of making a meaningful living. Participants are expected to be self-reliant upon completing the program and to gain self-confidence.
The anticipated challenge that will be encountered is irregularity in attendance of the trainees for the various programs, which might arise from unexpected seizures due to improper taking of medication. However, with our team of experience personnel, the trainees will be monitored on a daily basis in collaboration with the trainers to ensure regularity and proper understanding of skills learnt.
Project Objectives
The objectives of the program include;
Advocacy for employment /education/civil rights of people with epilepsy. In order to achieve this objective, the association will liaise with the Ombudsman Office. In addition, an awareness seminar will be held for employers on facts about epilepsy.
To empower people with epilepsy to become self reliant. The association will work to obtain the admission for 12 of its members into different vocational institutions, and thereafter place a supervisory team for each training center, to ensure that the participants acquire the expected skills during the period of training.
Monitoring Progress
All volunteer staff will meet twice a month during the period of training to analyze and assess the progress of each participant. During this analysis, a report on each participant will be critically examined to ensure that the expected skill is dully acquired. If it is discovered that participants did not properly understand the skills being taught, the factors that hindered that understanding will be analyzed and addressed.
The association has 7 non-paid volunteer staff with vast experience as a result of their involvement in handling projects on epilepsy over the years. The volunteer staff and their responsibilities are as follows:
Mrs. Rita Harding, President and Chief Executive Officer.
Mrs. Mary Sanneh, Vice President and Accountant.
Philip Chiga, Program Manager with the role to initiate and implement activities and programs.
Paul Colley, Public Relation Officer with the role to disseminate the association's information.
Samson Okoye, Administrative Manager with the role to keep records of the association's transactions and to keep minutes of meetings.
David Orimogunje, Field Supervisor has the role to supervise and monitor cases of people with epilepsy that have being identified.
Lamin Nyabally, Administrative Officer has the role to carry out secretarial work and other activities as may be assigned by the president.
Each of the above persons will devote a minimum of 2 hours daily, excluding weekends, to the program.
Project Partners
Other organizations that will partner with us in this program include:
National Youth Service Scheme
Women Enterprises
Bundung Vocational school
KENYA ASSOCIATION FOR THE WELFARE OF PEOPLE WITH EPILEPSY – KAWE
PROJECT: EPILEPSY CARE PROJECT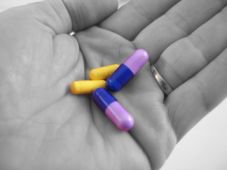 The Kenya Association for the Welfare of People with Epilepsy (KAWE), established in 1982, has evolved into an organisation with a strong sense of purpose, a clear vision, mission and strategic objectives.
Since 1999, when the medical training programme started, KAWE has trained 778 medical personnel who are now providing a crucial service in different mission, private and government health facilities.
KAWE is managing by qualified Board of Directors of whom 2 of them are neurologists with vast knowledge in epilepsy management. The day to day operations of KAWE are managed by the program coordinator.
Problem Statement
Antiepileptic drug treatment is very effective in controlling seizures, yet over 90% of people with epilepsy in developing countries do not receive appropriate treatment. Inadequate training of health professionals in epilepsy care is a problem; epilepsy is generally not recognised as a public health priority. There is also under-funding of the health sector with staff shortages and inappropriate staffing, and poor maintenance of equipment and facilities.
KAWE has already conducted training courses in Epilepsy Management, targeting both the community and health professionals. Now, collaborating closely with the Ministry of Health, Division of Non Communicable Diseases, KAWE proposes to undertake a high-impact, country-wide Epilepsy Care Project.
Beneficiaries
KAWE will train 40 doctors, 80 clinical officers and 160 nurses in the management of epilepsy in the first year. Indirectly, KAWE hopes to touch the lives of the estimated 5,000 people with epilepsy and over 1 million people through local radio stations.
Overall Objectives
To improve the level of knowledge about epilepsy for the health personnel in Kenya.
To improve the capacity of the ministry of health to train and support epilepsy care.
Activities
KAWE proposes to work together with the Ministry of Health to develop the following:
Radio Programmes: using local languages and Swahili. Programme content, language and time-frames will be determined through baselines surveys.
Poster and Leaflet Development: local languages will be used to develop posters for use in the health facilities.
Community Health Worker Training:

KAWE

will train 90 Community Health Workers per district during a 2-day training session.
Training of Medical Personnel: Implementation of the project will be done in stages with most training given in the form of

TOT

(Training of Trainers) from national level cascading down to the community level.
Establishment of National Epilepsy Care Committee: volunteer members from

KAWE

, the Kenya Society for Epilepsy, Ministry of Health,

WHO

, prominent doctors and various other interested parties, under the leadership of the Ministry of Health, will spearhead the creation of a National Epilepsy Care Committee, to establish treatment protocols, training guidelines, drug policies and awareness campaign messages. The committee will ensure that epilepsy care in Kenya is streamlined, so that any person diagnosed with epilepsy will receive standardised care throughout Kenya, no matter health unit attended.
National Epilepsy Training Team: once training guidelines are established, it will be necessary to develop training modules. The training modules will be developed by the National Epilepsy Training Team in unison with the National Epilepsy Care Committee. The team will undertake the following activities:
Develop, test and produce the final training manuals for various cadres of health personnel.
Train 8 Provincial Epilepsy Training Teams: Kenya is administratively divided into 8 provinces which are responsible for a number of Districts.
District Epilepsy Resource Teams: The District Epilepsy Resource Teams will provide institutional support within the Ministry of Health at District level for all epilepsy concerns for that district and will:
Identify and train all medical personnel in the District within a period of 3 years.
Maintain a registry of people with epilepsy and drugs used for the district.
Provide back-stop support for difficult to treat patients.
Ensure that the issues faced by people with epilepsy in the communities are addressed.
Periodically supervise the treatment being provided by those trained, to ensure that the medical personnel have understood and implemented what was learnt.
Project Partners
KAWE is receiving funding from the Nationaal Epilepsie Fonds, which funds KAWE's core activities and Terre des Hommes, which has funded several of KAWE's projects. The Ministry of health is also a key partner in terms of policy issues and advocacy.
EPILEPSY SUPPORT OF ETHIOPIA
PROJECT: AWARENESS RAISING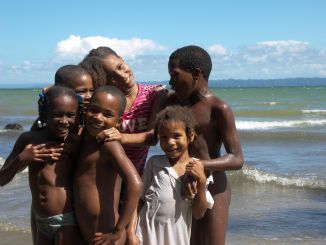 Epilepsy is the most prevalent non-traumatic neurological disorder in Africa. In Ethiopia, while general health care facilities are inadequate, neurological services are even rudimentary with only five neurologists and three neurosurgeons working with inadequate neurodiagnostic facilities and erratic drug supply. In addition, the negative role played by the inherent socio-economic situation and endemic tropical diseases, H.I.V.-related C.N.S problems and road traffic accidents are becoming major causes of epilepsy.
Epilepsy Support Association of Ethiopia (ESAE) was formed in 1998 and was incorporated as an Ethiopian Chapter of IBE in September 1999. ESAE has 637 members, of these, 245 reside outside the capital city, Addis Ababa.
The objectives of ESAE are:
to promote better understanding of epilepsy and the needs of people with epilepsy by conducting community educational campaigns
to advocate for non-discriminatory practices regarding persons with epilepsy.
According to studies on epilepsy in Ethiopia, there are about 400,000 people with epilepsy (in a country of 74 million habitants). Around 85% are children, of whom just 3% are receiving medical treatment due to the stigma attached to this disorder.
It is therefore imperative to undertake an educational campaign in schools to create awareness and promote the care and medical treatment of children and adolescents with epilepsy.
Description of the Project
Understanding the impact of epilepsy and its treatment in children goes beyond simply considering the effects of unexpected seizures but recognizes the psychological, social and behavioral consequences of epilepsy.
The prevailing attitude towards people with epilepsy in the country is also true in schools, which causes children with epilepsy to lose confidence and for parents to be ashamed of the condition. This results in low self-esteem, making the students perform badly in class and leading to poor interaction with their peers. More worrying still, school authorities may expel a child who develops epilepsy in school because he "contaminates" the other children. In addition to that, ignorance, and poor economic status of the parents, the students with epilepsy do not have access to medical treatment making the prevalence considerably high.
This project is aimed at raising the awareness of a total 13, 555 students through actively participating 150 students and 50 teachers of five major high schools in Addis Ababa.
Objectives of the Project
The overall objective is to raise the awareness of students and teachers in five high schools (namely Yekatit 12, Tikur Ambessa, Menelik II, Addis Ketema and Entoto Senior Secondary Schools) and the external community; and to empower 10 persons with epilepsy to be self-sufficient economically through income generating skills.
This will be achieved through the following activities:
Training of trainers, 10 persons with epilepsy or their care givers (2 for each high school), on the basics of epilepsy;
Publication of awareness raising leaflets, posters and booklets;
Training of 10 persons with epilepsy on various marketable skills (tailoring, tree planting, craft making, hair dressing, and catering or food preparation) for three months;
Weekly awareness creation sessions for 30 students/week and 10 teachers/week in five high schools on basics of epilepsy;
Provision of evening managerial skills training program to 5 Executive Committee members.
Monitoring and Evaluation
A baseline survey at start up to establish knowledge, attitude and practice towards epilepsy to be used to compare with the final results of the project.
A Project Advisory Committee will be established to monitor the progress of the project, which will include 2 representatives of Addis Ababa Health Bureau and Education Bureau
A mid-term evaluation at the end of the sixth month of the project period to investigate how far planned activities have been accomplished. Recommendations of the mid term evaluation will be used to amend the remaining part of the project as appropriate.
The project coordinator will be responsible for reporting the progress of the project to the funding agencies by the end of the mid-term and by the end of the project.
Final evaluation will be carried out by joint participation of all stakeholders.
Project Partners
The project is being undertaken in partnership with the Addis Ababa Education Bureau, which agreed to provide funding of US$12,000. Addis Ababa City Health Bureau is one of the main partners contributing US$10,000 and offering heath professionals to assist with the training process. Other partners include Handicap International, Ethiopian Mental Health Association, Ministry of Health, Ministry of Labour and Social Affairs, Ministry of Education, Ministry of Women Affairs, and Save the Children partners (UK, USA, Norway and Sweden).
EPILEPSY NAMIBIA
PROJECT: ONYOSE (Language: Herero. Meaning: Star)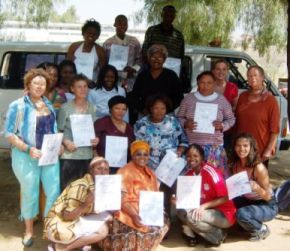 Epilepsy Namibia was founded in 2007 and registered with the Dept. of Health and Welfare, Namibia on 21st June 2007. The association became a Full Member of the IBE in July 2007.
The media in Namibia supports the organization very well and reaction to press releases and news articles have been positive. We have set up 5 support groups in different communities and a social worker and fundraiser have volunteered their services. The Dept of Mental Health, with sponsorship of the World Health Organization, is planning an awareness campaign with Epilepsy Namibia in 2008.
The Onyose Project is the result of an enquiry from the mother of a child with epilepsy and is consequently planned with the support of the care centre he attends. A four-day workshop is planned to train the teachers, care givers and people with epilepsy at theTrust to enable them to manage the condition effectively. We are planning to present and package the information and care plans in such away that it becomes a reference work for the future, because it has come to our attention that there are a number of groups through Namibia that need similar training and lack access to information and communication.
Funding is still very low and there is no official payroll for the organization. All services are volunteered and training of future staff is undertaken when the opportunity arises. Onyose Trust has offered support for a venue and facilities for the workshop while Epilepsy Namibia will provide trainers and training materials. A well known person with epilepsy from the surrounding community will also attend the workshop as she is a good example of how to live successfully with epilepsy.
Problem to be addressed
The lack of knowledge of, and training in, the management of epilepsy at Onyose Trust that is to be addressed in this project is serious and, unfortunately, not unique. Onyose is an example of brave people making do with what they have to help as much as they can and therefore forms the pilot project. This group of 30 people will benefit from a structured care plan tailored to the specific needs of the people with epilepsy in their care. As this is a day care centre only, the program needs to be extended to the family and home care givers as they are the continuum of a holistic treatment and management approach.
The challenge for the success of the program lies in compliance to the management plan.
Objectives for the Program
To enable 30 people (staff members, parents, caregivers and people with epilepsy) at the Onyose Trust to establish a care program in order to manage the condition of epilepsy more effectively, in the course of a 4 day workshop during the Easter School Holiday in 2008 in Windhoek, Namibia.
Assessing the Effectiveness of the Program
The project has a monitoring program built into its structure:
In the first two weeks after the workshop the trainer returns to Onyose Trust to monitor the initiation of new programs.
Monthly follow-up visits during the first year will ensure regular support and monitoring of progress.
The project forms part of Epilepsy Namibia services and has to be reported to the Committee and to the Department of Health and Social Services, Namibia in the association's Annual Report.
The support group formed during the workshop by the parents, caregivers and people with epilepsy, will become part of the network of support groups of Epilepsy Namibia and thus monitored and included in services.
Project Partners
Department Health and Social Services is expected to provide financial assistance to support the overall Epilepsy Plan.
Department of Mental Health, Namibia is preparing a campaign for "Epilepsy out of the Shadows" for 2008.
World Health Organization has sponsored printing of posters and pamphlets and sponsors the campaign of the Department of Health.

ITCS

(Information Technology Consulting Services) Windhoek supplies communication and master copies of electronic material, charging only reproduction costs
PARENTS ORGANIZATION FOR CHILDREN WITH EPILEPSY IN – POCET
PROJECT: POVERTY ALLEVIATION IN CHILDREN AND YOUNG PEOPLE WITH LEARNING DISABILITY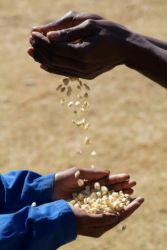 Parents Organization for Children with Epilepsy in Tanzania – POCET – was founded in 1992 as a Non-Governmental Organization and has its headquarters at Muhimbili Medical Centre in Dar es Salaam.
Since incorporation POCET has been operating as a Drugs Bank, purchasing antiepileptic drugs at the best possible prices for its members. The association had been requesting the Government to provide free antiepileptic drugs to people with epilepsy, especially children. In 2005 the government finally agreed to provide free of charge, one commonly used antiepileptic drugs namely "TEGRETOL" or "CARBAMAZEPIN". The Drug Bank has been the main source of income to the association, but eventually dried up. POCET is searching for new sources of income for the association. As a means of sourcing new revenue POCET has developed a project which has received funding from the IBE Promising Strategies Program.
POCET has required 25 acres of land at Kisemvule, in Mkuranga District in the Coast Region. POCET intends to utilize 15 acres of land to develop a cashew nut plantation (3 acres) and a vegetable farm (10 acres). The beneficiaries will be the teenagers aged between 13 – 20 years of age who have learning disability as a result of epilepsy. They will be engaged in vegetable farming and cashew nuts planting and harvesting. The farm work will engage children who have completed grade seven at school and will run for a period of two years to ensure that they acquire adequate farming techniques.
Problem to be Addressed by the Promising Strategy
The problem to be addressed is poverty elevation in teenagers with a learning disability aged between 13 and 20 years. The targeted population is the children aged between 13 – 20 years of age. The Promising Strategy will enable the young people to become self employed. A group of ten will be initially trained on the POCET farm, before they are allowed to work on their own supervision.
Ten children will form an organization of their own. POCET will have responsibility to obtain land from the village government to be located to the young people to carry out vegetable growing. POCET will assist the group to clear the land, manure, and will provide seeds and irrigation equipments. POCET will supervise the first sales proceeds and ensure that the fund is revolved into the second vegetable growing season.
The impact of the Promising Strategy will be poverty elevation in the group. The strategy will create reliable source of income to the group. They will be empowered to purchase the necessary antiepileptic drugs they need. They will be economically independent of their families.
Objectives of the Program
1. Poverty alleviation:
The young people will be taught farming methods of vegetables growing. They will undergo practical training with regard to terrace preparation, fertilisation techniques, seeds planting, and irrigation of vegetables, weeding, harvesting, packing and marketing the produce. Each cycle of production will take 3 months. After three months the vegetables are ready for sale and the process can begin again. The farming activities can be carried out three times a year.
2: Capacity building in educating the public about epilepsy:
The Promising Strategy Project will enable POCET to increase the cashew nut plantation farm. It takes 5 to 6 years for cashew nut plants to yield crops for sale. The sales proceeds after netting of expenses will be a reliable source of income yearly to POCET to finance education campaign to educate the community that epilepsy is treatable.
How the Program will continue to be funded beyond funding from IBE
Once the program has been launched it is anticipated to be self sustaining. The vegetable farming established on POCET farm will generate enough funds to sustain POCET activities and, at the same time, start similar projects for every ten youths trained.