Sarah Wilson – Australia

Family Functioning In People With Medically Refractory Epilepsy
Presented at the Act Local – Think Global Session organised by the IBE Research Task Force,
Montreal 2013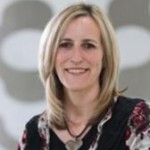 Dr Sarah Wilson is an Associate Professor & Reader in Psychological Sciences and an Adjunct Senior Fellow in the Department of Medicine at the University of Melbourne, Australia. She is a Senior Clinical Neuropsychologist and Director of Neuropsychological Research at Austin Health, Australia, as well as a Research Fellow in the Neuroscience Institutes, Australia.
Sarah's work is noted for its innovative methodology including the use of a phenomenological approach to
Characterise adjustment, cognitive, and psychosocial functioning of patients at the time of epilepsy diagnosis and initial treatment,
Follow patients longitudinally over several years to capture trajectories from diagnosis to the evolution of chronic epilepsy, allowing predictors of adjustment and outcome to be identified,
Characterise adjustment and outcome following major neurosurgical treatment of epilepsy, again, by following patients over time, including identification of the burden of normality. Sarah's findings can be generalized to a range of other medical conditions.
Family Functioning In People With Medically Refractory Epilepsy