Who We Are
The International Bureau for Epilepsy (IBE) improves the social condition and quality of life of people with epilepsy and those who care for them. We have a vision of the world where everywhere ignorance and fear about epilepsy are replaced by understanding and care.
The IBE is made up of laypersons and professionals interested in the medical and non-medical aspects of epilepsy. We address social problems such as education, employment, insurance, driving licence restrictions and public awareness.
We do this through funding social improvement programmes for people with epilepsy and their families, creating means for worldwide exchange of information and, where possible, setting standards which provide an international policy focus and identity for all persons with epilepsy.
Much of this work is accomplished through the IBE working commissions, composed of volunteers who are experts in their subjects.
The IBE was established in 1961 and has grown to 132 chapters in 100 countries all around the globe. The Bureau is the recognised international umbrella body representing national epilepsy organisations that have a specific interest in improving the social condition and quality of life of people with epilepsy and their carers.
The IBE is an incorporated, not-for-profit, international organisation constituted in accordance with law and registered in the District of Columbia, USA. (Charter ID 721834-DNP).
The Bureau also works in close liaison with the International League against Epilepsy (ILAE), an organisation of medical professionals involved in the medical and scientific issues of epilepsy. IBE is funded mainly by membership dues from its chapters and by financial support from other contributors.
What We Want to Achieve
Improve the social condition and quality of life of people with epilepsy and those who care for them
How We Will Achieve It
Organisation: Provide an international umbrella organisation for national epilepsy organisations (IBE Chapters) whose primary purpose is to improve the social condition and quality of life of people with epilepsy and those who care for them.
Support: Provide a strong global network to support the development of new Chapters, to support existing Chapters to develop to their fullest potential and to encourage co-operation and contact between Chapters.
Communication: Promote the facts about epilepsy and to communicate IBE's vision, mission and messages to the widest possible audience.
Education: Increase understanding and knowledge of epilepsy.
Representation: Provide an international and global platform for the representation of epilepsy.
In order to accomplish our objectives of organisation, support, communication, education and representation, IBE:
Promote research into the social aspects of epilepsy
Spread information abo­­­­­ut epilepsy and our work through online platforms, newsletters and reports
Promote effective partnerships between epilepsy organisations
Encourages education on epilepsy through new and innovative training initiatives
Stimulate the formation and continued development of organisations of people with epilepsy and those who care for them in all countries
Help chapters in developing nations to improve life for people with epilepsy in their countries
Organise international and regional conferences, congresses, and other  meetings to push forward developments in epilepsy treatment and care
Work in collaboration with the ILAE on activities including the Global Campaign Against Epilepsy and congresses
Work closely with other bodies, such as the World Health Organization, with which IBE has been in official working relations for many years. (Member in Special Consultative Status on the Economic and Social Council of the United Nations (ECOSOC); member of CoNGO – the Conference of Non-Governmental Organisations.)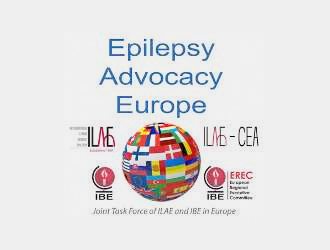 Task Forces
The Joint Task Force was created in mid‐2011 in order to co‐ordinate the efforts of IBE & ILAE to advance the epilepsy cause in Europe in respect of awareness and research particularly within the European Union.
Primary Mission
The primary mission of EAE is to facilitate initiatives to enhance public awareness and support for epilepsy research in Europe.  EAE seeks to make epilepsy a priority in political and research establishments across Europe.
Awards
Epilepsy affects almost every aspect in the life of the person diagnosed with the disease. For many people with epilepsy, the stigma attached to the disease is more difficult to deal with than the disease itself.
Upcoming Congress
People with epilepsy have a 3-6 times greater risk of premature death. Many of the deaths from epilepsy could be prevented with appropriate medication and treatment.