International Executive Committee 2017 – 2021
IBE is governed by the General Assembly of its voting chapters (members) and by its International Executive Committee.
The International Executive Committee consists of a President, Secretary General, Treasurer, seven regional Vice-Presidents, the Immediate Past President, and three members of the International League Against Epilepsy (ILAE) Executive Committee.
The President, Secretary General and Treasurer are elected by an international ballot of the voting chapters. A Vice-President is elected by the voting chapters within each IBE Regional Committee. The appointment of the Immediate Past President is ratified by a simple majority vote of voting chapters.
The term of office of the International Executive Committee is four years. No one may serve more than four full or partial consecutive elected terms on the International Executive Committee. The President and the Immediate Past President shall serve one full term. The Vice-Presidents, the Secretary General and the Treasurer may serve a maximum of two consecutive terms.
The IBE President chairs meetings of the International Executive Committee and the General Assembly and represents the IBE and International Executive Committee as required.
The Vice-Presidents assist the President and serve as members of the International Executive Committee and as Chairs of their respective Regional Executive Committee, providing a link between International and Regional levels.
The Secretary General coordinates the affairs of the IBE, under the direction of the International Executive Committee. He or she keeps a record of all modifications to the Constitution and Bylaws and is responsible for issues relating to membership.
The Treasurer is responsible for the sound financial management of the IBE including the keeping of books of account, the production of budgets and the production of other financial information as may be required from time to time.
The Immediate Past President undertakes those tasks and responsibilities delegated to them by the International Executive Committee and his or her presence helps to provide continuity between terms of office.
At least annually, the International Executive Committee of the IBE meets jointly with the Executive Committee of the ILAE, to consider matters of mutual interest or responsibility to both Executive Committees.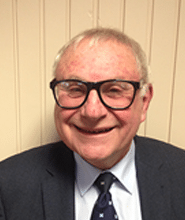 President
Martin Brodie has directed the Epilepsy Unit in Glasgow, Scotland since 1981. He was Treasurer of the International League Against Epilepsy (ILAE) from 2005 until 2009, and a Vice-president from 2001 to 2005. He set up and chairs the Board of Trustees of the charity, Scottish Epilepsy Initiative. He has received the IBE/ILAE Ambassador for Epilepsy award, the European Epileptology Award from the ILAE Commission on European Affairs, the Epilepsy Lifetime Service Award from the ILAE UK chapter and the William G Lennox Award from the American Epilepsy Society.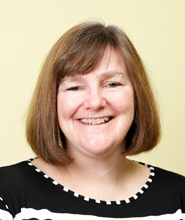 Secretary General
Mary Secco worked as an epilepsy educator and patient advocate for more than 15 years, serving as Executive Director of the Epilepsy Support Centre in Ontario, Canada, with responsibility for fundraising, grant writing, risk management, political advocacy and bye-law development.
She has developed, evaluated and published two school-based programs to teach seizure first aid, increase epilepsy knowledge and decrease stigma in students and their teachers.
She is a Co-chair of the IBE/ILAE Global Outreach Task Force; was Chair of the IBE North American Regional Committee from 2013 to 2017; and IBE Vice President North America from 2007 to 2013.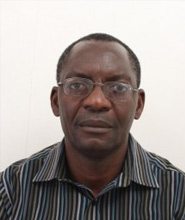 Treasurer
Anthony Zimba
Zambia
Anthony Zimba works as Epilepsy Specialist at Levy Mwanawasa hospital in Lusaka, Zambia. He received a Diploma in Clinical and Medical Sciences from the College of Health Sciences, Lusaka, a Professional Diploma in Epilepsy Care from Leeds Metropolitan University (UK), a Certificate in Clinical Epilepsy From the Foundation for Professional Development, South Africa, and a Certificate in Project Management and Implementation from University of Zambia.
He is a founder and chair of Epilepsy Association of Zambia
He served two terms as IBE Vice President African Region from 2009 to 2017.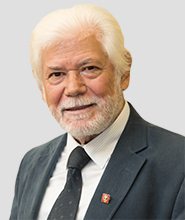 Past President
Athanasios Covanis
Greece
IBE Immediate Past President, Athanasios Covanis ,worked as a pediatric neurologist with a special interest in epilepsy for more than 30 years. He is President of the IBE Greek chapter since 1986 and the Greek ILAE chapter since 2004.
He was IBE Vice President Europe from 2001 to 2005 and was Vice-chair and later Chair of the IBE European Regional Committee. He has served on the ILAE Commission of European Affairs, and a Co-chair of the Epilepsy Alliance Europe task force. He has received an Ambassador for Epilepsy award.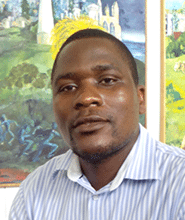 VP Africa
Jacob Mugumbate holds a Bachelor of Social Work and a Master of Social Work degrees from the University of Zimbabwe. In 2011, he joined Bindura University (Zimbabwe) where his duties included lecturing, research and participating in university committees. It was at University that he started his research career in epilepsy. His current research project is on epilepsy, disability, employment and social justice which is part of a PhD he did at the University of Newcastle, Australia, where he now works. He has published and presented on epilepsy stigma and management.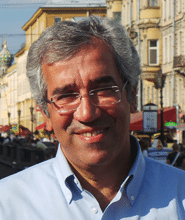 VP Eastern Mediterranean
Hassan Hosny is Professor of Neurology at Cairo University. After medical training at Cairo university, he completed fellowships in clinical neurophysiology and epilepsy at the University of Chicago and the Cleveland Clinic Foundation. His main interest in neurology is epilepsy.
He is the president of the Egyptian Epilepsy Association which he founded in 2004. He served as Chair of the ILAE Commission on East Mediterranean Affairs from 2004 to 2017 and is a member of its Election Task Force.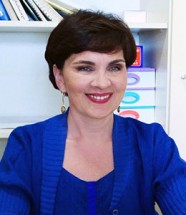 Chair Europe
Natela Okujava has been working in the field of epilepsy as a neurologist/epileptologist since 1987. She has an interest not only in treatment but also in the lives of people with epilepsy and their families. She created the national epilepsy association "Epilepsy and Environment" in 1997, which later became the IBE chapter in Georgia.
The Georgian association has partnered with SEIN in the Netherlands for many years and was involved in an ILAE/ILAE/WHO Global Campaign Against Epilepsy Demonstration Project measuring the epilepsy treatment gap in Georgia.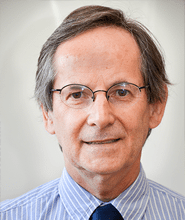 VP Latin America
Tomás Mesa is Assistant Professor and former head of Neuropediatric Unit at the Pontificia Universidad Católica de Chile. His main interest topics are epilepsy, neurophysiology and sleep disorders.
He is a member of the executive committees of the IBE and ILAE chapters in Chile and is a former President of the league.
He served on the IBE Latin American Regional Committee from 2000 to 2017, with the position of Chair from 2013 to 2017.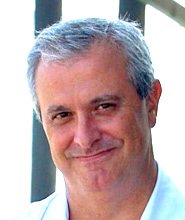 VP North America
Philip Gattone
USA
A trained teacher, Phil Gattone served as Director of Education at Rush University Epilepsy Center for four years and led the Epilepsy Foundation in Chicago for several years before moving to the Epilepsy Foundation of America. He has served as Chief Executive Office of the Epilepsy Foundation of America since 2012, where he been successful in raising funding for projects and the developing the organization's structure. He is the father of a son who has epilepsy but whose seizures are now controlled following surgery.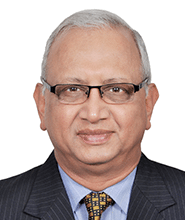 VP Southeast Asia
Satish Jain is an alumnus of All India Institute of Medical Sciences (AIIMS) where he set up the Comprehensive Epilepsy Care Facility.
He is a founder member and former President of the Indian Epilepsy Society and worked for modification of laws relating to epilepsy and marriage and epilepsy and driving. He was instrumental in getting the Guidelines for Epilepsy Management in India released in 2008.
He has received an Ambassador for Epilepsy Award and was awarded the WG Lennox International Clinical Research Fellowship of the Epilepsy Foundation of America.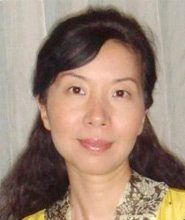 VP Western Pacific
Ding Ding
China
Ding Ding was involved in the IBE/ILAE/WHO Demonstration Project that was instrumental in improving services for people with epilepsy in rural China. For this work she received the Young Investigator Award and the Bruce S. Schoenberg International Award in Neuroepidemiology. Her interest includes the quality of life, cognitive function, and genetic studies of epilepsy.
Since 2005, she has worked with the China Association Against Epilepsy (CAAE) and set up the "Seahorse Club" self-support group in Shanghai.
She has serviced as Vice President for the region since 2013.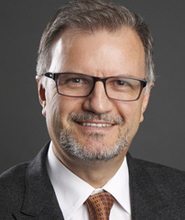 ILAE President
Sam Weibe
Canada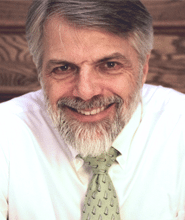 ILAE Secretary General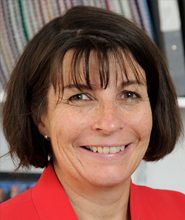 ILAE Treasurer
Helen Cross
United Kingdom
Your Donation Will Make A Difference