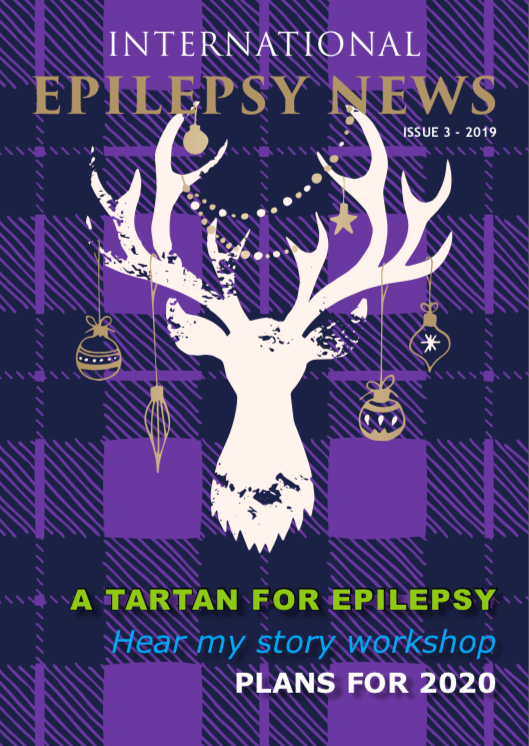 As we publish this issue of IE News, we come close to the end of another year at IBE. It is only on looking back that we can see how much has been achieved and how busy we have been since January 2019.
In the last few issues we have brought you reports on International Epilepsy Day 2019, our Promising Strategies Program and our newest initiative, EpilepsyNEXT. There were congresses in Marrakech, Bangkok and Entebbe, with special programmes for people with epilepsy and their care providers, the Golden Light Awards and our General Assembly in Bangkok.
In this issue of IE News we unveil the new epilepsy tartan, we report on the very successful Hear My Story workshop for young adults that took place in Dublin in October, there is a very interesting report on a visit to Eswatini made by members of the African Regional Committee, and we introduce you to three new applicant chapters. Of great significance is the inclusion of epilepsy on the agenda for the WHO Executive Board meeting next February and your help is sought on this. And we also give you a sneak preview of some of the activities planned for 2020.
In the meantime, I wish you all a very Happy New Year.
Happy reading!
Ann Little
Editor