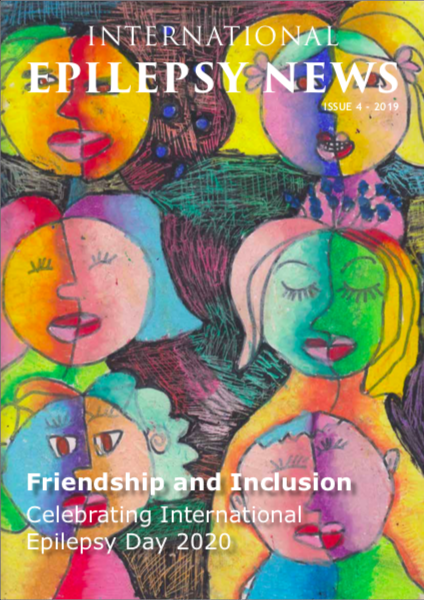 The dust has yet to settle on International Epilepsy Day 2020 as I write this short message to you, dear readers. Yet, it is already clear that this has been the best year yet for this important calendar date. IBE and ILAE chapters, epilepsy self-help groups, bloggers, doctors, hospitals and clinics, and all stakeholders all got involved with a vast array of activities. We had the chance to see the Colosseum in Rome turn purple and spell out International Epilepsy Day and witness the roof of a skyscraper in London lit up with the International Epilepsy Day logo! And this is just the tip of the iceberg. In the next issue of IE News, we will bring you a gallery of some of the best photos from the day.
But for the moment, we are concentrating on celebrating the results of the art competition. You can find the winning images on page 4 and we also feature one on the cover.
Also in this issue is a short report on the WHO Executive Board meeting when epilepsy and the need for a Global Plan for Epilepsy was on the agenda. You will be hearing more on this over the coming weeks in advance of the World Health Assembly in May. There's a report from China, tips on how to make your own video, we introduce YEAH (Young Epilepsy Advocates Hub) and introduce our new Vice President North America, Mrs Susan Pietsch-Escueta, following the resignation of Phil Gattone from Epilepsy Foundation and his change of career path.
Ann Little
Editor