[raw]
[one_third]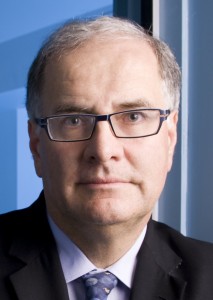 [/one_third]
[two_third last]
The International Bureau for Epilepsy are delighted to offer their warmest congratulation to Professor Samuel Berkovic upon his appointment – Companion in the Order of Australia.
In the Australian honours system appointments to the Order of Australia confer the highest recognition for outstanding achievement and service.
Professor Samuel Berkovic is recognised for his groundbreaking discoveries with epilepsy
[/two_third]
[clear]
[/raw]
To view a video of Professor Berkovic discussing the groundbreaking work finding epilepsy genes – please click on the link below.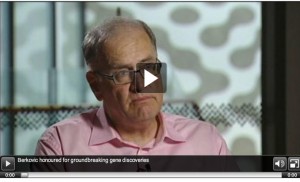 [divider style="shadow"]
Biographical notes  in the Australia Day 2014 Honours List.  (© 2012, Commonwealth of Australia)
COMPANION (AC) IN THE GENERAL DIVISION OF THE ORDER OF AUSTRALIA
 Professor Samuel Frank BERKOVIC AM, Caulfield North Vic 3161
For eminent service to biomedical research in the field of epilepsy genetics as a leading academic and clinician, to the study of neurology on a national and international level, and as an ambassador for Australian medical science education.
 Chair, Commission on Genetics, International League Against Epilepsy, 2009-2013; Chair, Consortium on Complex Epilepsies, 2012; Member, Classification and Terminology Commission, 2007-2009; Member, Strategic Planning Group, 2008-2009.
Director, Epilepsy Research Centre, Austin Health, Melbourne, since 2007.
Co-Chair, Organising Committee, 'Curing Epilepsy', National Institutes of Health, 2011-2013; Chair, Organising Committee, Workshop on Genetics and Human Epilepsy, 2010.
Chief Investigator, National Health and Medical Research Council, since 1997; Member, Assigners Academy, 2010-2011; Chair, Grant Review Panels, 2007-2009; Member, Fellowship Review Panel, 2007-2009; Inaugural Fellow, since 2007.
Chair, Scientific Steering Committee, 'Sydney Epilepsy Incidence Study to Measure Illness Consequences', Epilepsy Action Australia, since 2008.
Chair, Scientific Advisory Committee, Bruce Lefroy Centre, Mental Health Research Institute, 2005-2010.
Scientific Director, Brain Research Institute in Melbourne, since 2001.
Member, Directors Coordination Forum, Melbourne Brain Centre, since 2008.
Member, Advisory Board, 13th Asian Oceanian Congress of Neurology, 2010-2012.
Director, Comprehensive Epilepsy Program, Austin and Repatriation Medical Centre, Melbourne, since 1995.
Honorary Neurologist, Royal Children's Hospital in Melbourne, since 1992.
Neurologist and Clinical Researcher, Austin Hospital, since 1987; involved in the development of the Clinical Research in Neuroscience Course, 2006.
Laureate Professor, Department of Medicine, Austin Health, University of Melbourne, since 2007; Deputy Head,
2007-2009; Professor, 1998-2007; Fellow, 2007.
Adjunct Professor, Department of Neurology and Neurosurgery, Faculty of Medicine, McGill University, Canada, since 1989.
Fellow, Australian Academy of Science, since 2005; Chair, Sectional Committee for Medicine and Public Health, 2011-2013.
Fellow, Royal Society of London, since 2007.
Fellow, Royal Australasian College of Physicians, since 1986.
Member, Association of British Neurologists, since 2008.
Member, American Neurological Association, since 2004.
Member, Canadian Neurological Society, since 1996.
Member, American Epilepsy Society, since 1993.
Member, American Academy of Neurology, since 1990.
Member, Epilepsy Society of Australia, since 1988.
Member, Australian Association of Neurologists, since 1981.
Author and publisher of over 190 scientific papers and articles since 2005.
Editorial board member for a range of international scientific and medical journals including:
– The Lancent Neurology since 2010.
– Brain – Oxford journal, since 2005.
– Epileptic Disorders, since 1999.
Awards/recognition include:
Appointed as a Member of the Order of Australia in The Queen's Birthday 2005 Honours List for his service to medicine as a neurologist, particularly in the field of epilepsy research and treatment.
Excellence Award, National Health and Medical Research Council, 2010.
Medal, Bethlehem Griffiths Research Foundation, 2009.
Research Medal, Royal Society of Victoria, 2006.
The Clive and Vera Ramaciotti Medal, 2006.
The Curtin Medal, John Curtin School of Medical Research, 2005.
Zulch Prize for Basic Neurological Research, Maxx Planck Society, Germany, 2005.
Ambassador for Epilepsy, International Bureau for Epilepsy and the International League Against Epilepsy, 2005.