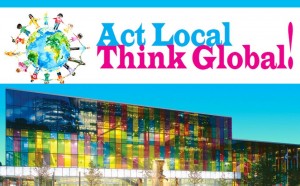 The IBE Research Task Force presented an interesting workshop at the 30th International Epilepsy Congress, which took place in Montreal in June 2013. The interactive session looked at successful research projects carried out by IBE members associations, how they were developed, how they were introduced and, more importantly, how they had succeeded.
The aim was to encourage other associations, particularly those that did not normally undertake research initiatives, to consider instigating research activities by adapting for local use the examples showcased at the session.
With the kind permission of the speakers, to which we would like to extend our thanks, we are pleased to be able to provide their PowerPoint presentations below.
Speakers:
(Click on image to download presentations)
Members of the IBE Research Task Force (2009 – 2013): Ley Sander (Chair) – UK, Rosey Panelli (Acting Chair) – Australia, Malachy Bishop – USA, Pascalina Chanda – Zambia, Ding Ding – China, Patrick Kwan – Australia, Li Min Li – Brazil, Tomás Mesa – Chile, Janet Mifsud – Malta.