Report by Kenneth Nsom, Director of CODEF, an IBE Associate Chapter in Cameroon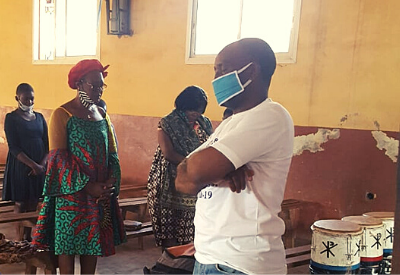 Cameroon is one of the hot spots of the Corona virus in Africa. Cameroon has one of the highest numbers of people infected with COVID-19. In Cameroon there are about 15,592 people infected with the virus as of July 16, 2020. People with epilepsy are infected and affected differently by COVID-19 compared to other people in Cameroon and the rest of the world because people with epilepsy are a risk group. Their health conditions in Cameroon are further worsening by the North West/South West (NWSW) war or crisis commonly called here as the "Anglophone crisis" since 2016; and the Corona virus added in 2020.
Any government that has not taken epilepsy as a health priority will not see a need to assist persons with epilepsy with COVID-19 preventive gadgets such as face masks, hand sanitizers or soaps. Meanwhile people with epilepsy really need huge support at this time; as they are one of the groups of vulnerable people to COVID-19 considering that any sick person has a weakened immune system. Persons with epilepsy are people with disabilities (PWD) in Cameroon like in other countries that need support and must not be left out by any government in Africa and the rest of the world in the distribution of assistance of any kind to people during this COVID-19 period.
The preventive measures of Cameroon among many are self quarantining or confinement, social distancing, hand washing with soap and running water, hand sanitization, and the wearing of face masks. These measures to stop or prevent Corona virus have negatively affected people with epilepsy socio-economically.
Home visiting that was one of the ways CODEF adopted in curbing stigmatization, isolation and abandonment of people with epilepsy within their families and in the communities can no longer take place due to social distancing coupled with self confinement that most families and homes have adapted themselves to. During this time most homes with people with epilepsy that use sharp electricity bulbs and flash lights as they quarantine themselves can trigger seizures. The lack of food and/or difficulties to afford food by families during quarantine can lead to hunger and malnutrition especially in children with epilepsy. This hardship inflicted on by the Corona virus makes them psychologically traumatized. Flash lights, hunger and psychological torture can be some of the epilepsy predisposing factors.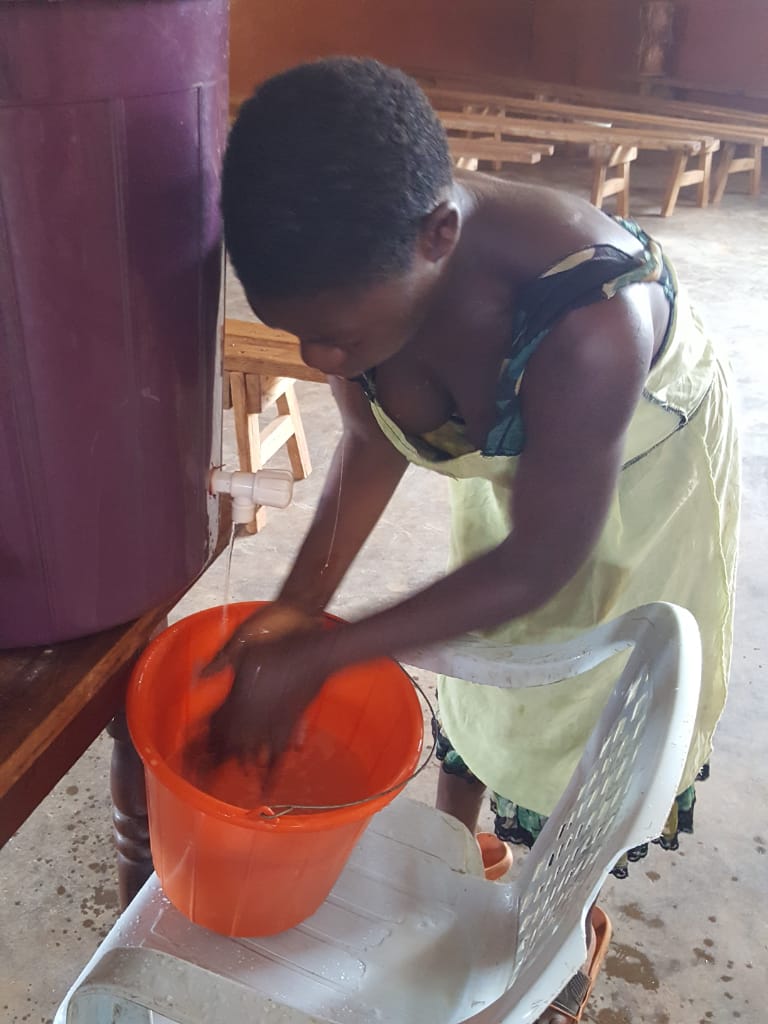 Parents/caregivers who had small businesses so that they could get finances to afford anti-epileptic drugs for their children/relatives with epilepsy, cannot do so now due to COVID-19. This makes them worried. Some persons with epilepsy who were involved in petty trading find it very difficult to continue with their businesses. This renders them jobless. Family incomes have been depleted by the Corona virus as businesses have come to a standstill. The Cameroon government like other governments in the world has diverted their financial, human and other resources towards the treatment of COVID-19; making the already hidden epilepsy situation worse as compared to other diseases that are ONLY hidden now by the Corona virus condition.
Anti-seizure drugs that were limited in supply are fast becoming very hard to access. The rural communities in Cameroon are the hardest hit. The causes are reduced movements of people, fear and panicking of death from COVID-19, poor topography, poor road networks and lack of finances. Health education on COVID-19 and awareness raising is barred by the cultural beliefs of most people especially in the rural communities coupled with the refusal to see the existence of the virus and the myths surrounding the wearing of face masks.
Immune-depressed people like elderly people with epilepsy, pregnant women with epilepsy, children with epilepsy, HIV/AIDS clients with epilepsy are seriously affected together with the fact that people with epilepsy and persons living with HIV/AIDS already have misconceptions and cultural misinterpretations; Corona virus has made things worse for these groups of people.
Africa and the international epilepsy community could include COVID-19 in their various epilepsy programs. They could begin by planning and organizing small COVID-19 activities like supporting people with epilepsy and their families with food, hand sanitizers, face masks or providing COVID-19 health literacy; or simply just teaching people with epilepsy and parents/caregivers how to wash their hands well, especially children with epilepsy, that could save many lives. This can be done via the most used social media platforms or the traditional media (radio & TV), depending on the country.
Though we seriously need equally to take care of ourselves during this Corona virus period; our efforts should not be too lessened on the people we serve – persons with epilepsy. We are soldiers of epilepsy in our constituencies. Do you see it a moral duty!
CODEF has just gone out once when it was absolutely necessary to salvage some very desperate epilepsy families and people with epilepsy who find it very difficult accessing education and knowledge on COVID-19 and in affording face masks. One of the most important barrier measures for COVID-19 is the wearing of a face mask and CODEF has freely donated some to people with epilepsy and their families. Enormous thanks goes to the combined efforts of CODEF and Torch Bearers Association (TOBA) that works with women in the North West of  Cameroon for their wonderful support and hard work.