Dear Friends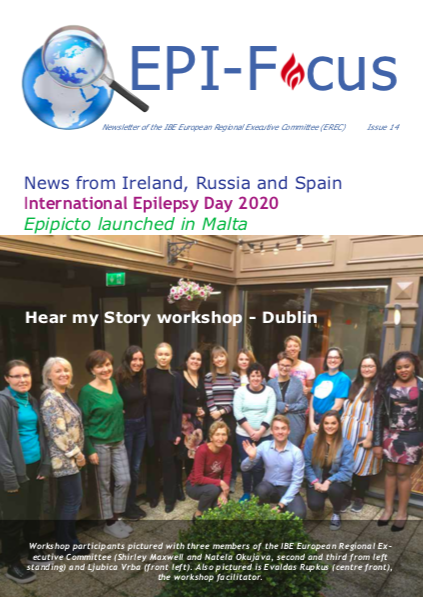 Time flies and we are already wrapping up the year 2019. Let me highlight some trends and achievements of this year globally and in Europe. In January, the IBE International Executive Committee (IEC) came together with the aim of planning its strategy. Stakeholder engagement and empowering voices of young people with epilepsy in our community, training and supporting epilepsy advocates and lay experts, expanding collaborative actions together with ILAE and other governmental and non-governmental organizations, were considered as major priorities. I am happy that these plans have already turned into action.
I believe that the "Golden Light Awards" and the session featuring presentations by the awardees at International Epilepsy Congress in Bangkok in June was a big victory, inspiring young people from all over the world to stand up for epilepsy.
In October, in Dublin, the European Regional Executive Committee organized a workshop "Hear My Story" for young people with epilepsy. By the way, the European "Golden Lights" also participated in this workshop. Participants planned four different projects and a special joint action for International Epilepsy Day next February.
European chapters of the IBE and ILAE are working together for common research projects in the Epilepsy Alliance Europe task force (EAE).
WHO, ILAE and IBE produced and launched a document of major importance, the global report "Epilepsy: a Public Health Imperative".
The coming year promises to be even more interesting!
I wish you all a Merry Christmas and a Happy New Year, success and fulfilled hopes to our epilepsy community in 2020!
Kind regards,
Natela Okujava