The second issue of EPIFocus 2013, the newsletter of the IBE European Regional Committee – is now available to download.
In this issue …
EED 2014
Ljubljana 2013
Music for Epilepsy Calendar
Have faith in yourself…….
Rare diseases on EU agenda
Epilepsy Connections – Weekend Break for families
63rd Session WHO Committee for Europe
News from Lithuania
Report from Montreal
Future congresses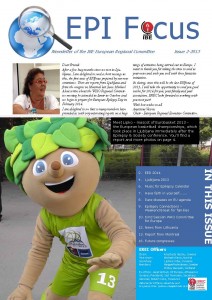 To download EPIFocus Issue 2 – 2013, please click here.