Amirsoheyl Pirayeshfar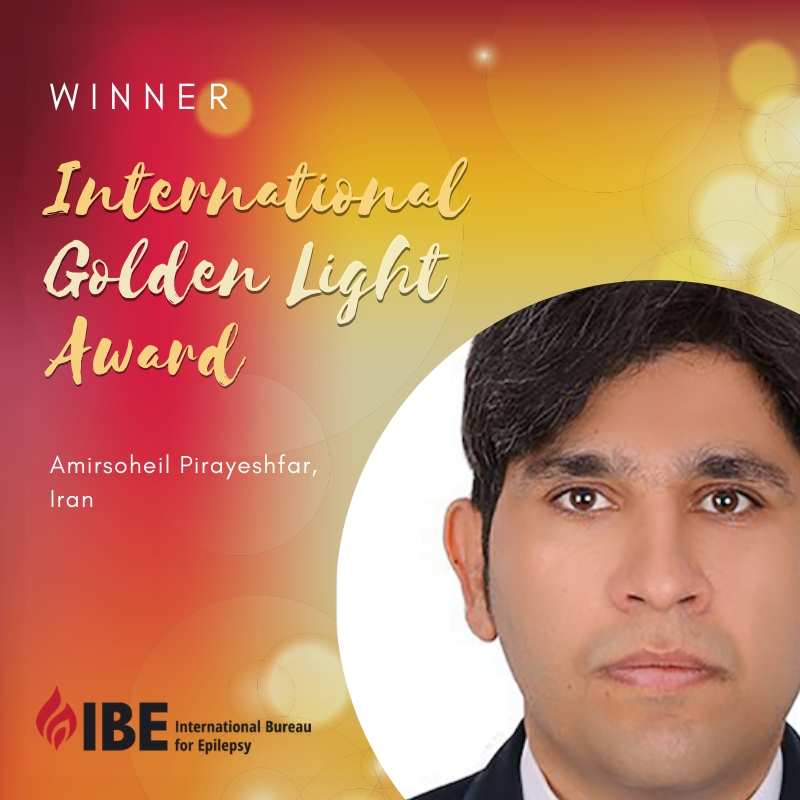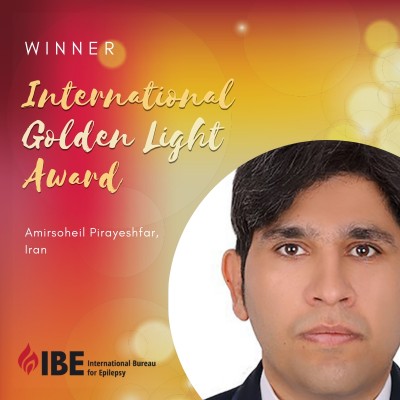 Amirsoheyl Pirayeshfar has had a very successful career in the field of polymer science specialising in nano biotechnology. Perhaps it is not too surprising that Amirsoheyl chose this profession as his father was a chemistry professor and his mother was a senior nursing supervisor in a children's hospital. Amirsoheyl is grateful for the continuous support of his parents and their encouragement to follow his dreams despite being diagnosed with epilepsy at a young age.
Growing up, Amirsoheyl developed a love for music playing guitar and harmonica (even simultaneously!), piano, violin and also the bells and he now plays with orchestras in Iran but also uses music as one of his primary ways to relax. However, Amirsoheyl has also combined his interest in research with his passion for music by studying how to control seizures with music and designing a bio sensor for music therapy; this led him to write a book entitled "An Introduction to Epilepsy Music Therapy".
Now aged 33, Amirsoheyl is currently a researcher in Iran Shahid Beheshti University of Medical Sciences in Tehran. To date Amirsoheyl has got six patents for projects to his name mostly for the design and manufacture of carbon fibres and associated materials. But he also offers translational services which he has been doing since 2008, specialising unsurprisingly in scientific papers. Additionally, he serves as a financial warden for the National Ministry of Iran supervising the Epilepsy Institute of Iran. Luckily Amirsoheyl lists computers as one of his hobbies which must benefit his many and varied roles that he plays in pursuing his research interests, willingness to help others and, most importantly, not to be held back by his epilepsy.
Amirsoheyl has been fortunate in having his scientific work accepted for presentation at many international conferences, his first was back in 2010 for the Royal Institution of Naval Architects (RINA) in London, and since then he has won awards at conferences for the standard of his papers.
One of Amirsoheyl's greatest accomplishments was getting accepted for a nano biotechnology workshop in the University of Illinois in Chicago in 2015. He was honoured to study under Professor Gholam Ali Mansoori and it was he that inspired him to write his thesis on "Design and Manufacturing the Polymeric Bio sensors for Using in Electrical Diagnostic Medicine Apparatuses". Following on from this, Amirsoheyl was delighted to get the opportunity to work with Hakim Shokoufeh in Iran Polymer and Petrochemical Institute (IPPI) in Tehran.
For as long as Amirsoheyl can remember, he has been taking medication for his epilepsy and his asthma too, but it has not stopped him from striving to achieve his professional and personal goals. Amirsoheyl's philosophy is to be the best that he can be and to tackle challenges head on, something we can all learn from!