Hello, my full name is Michela Sofía Betanzo Quiero but everybody calls me Miki. I was born in Concepción, Chile, but I'm currently living in Santiago. I had my first seizure two hours after I was born, nobody knows exactly why but the fact is that all the tests showed a scar in my brain and here I am telling you my story.
My life was pretty normal until I was 6 years old. At that age I had a seizure and then I started to have many seizures each day. This is a refractory epilepsy which is the most severe type, drug-resistant and does not respond to treatment.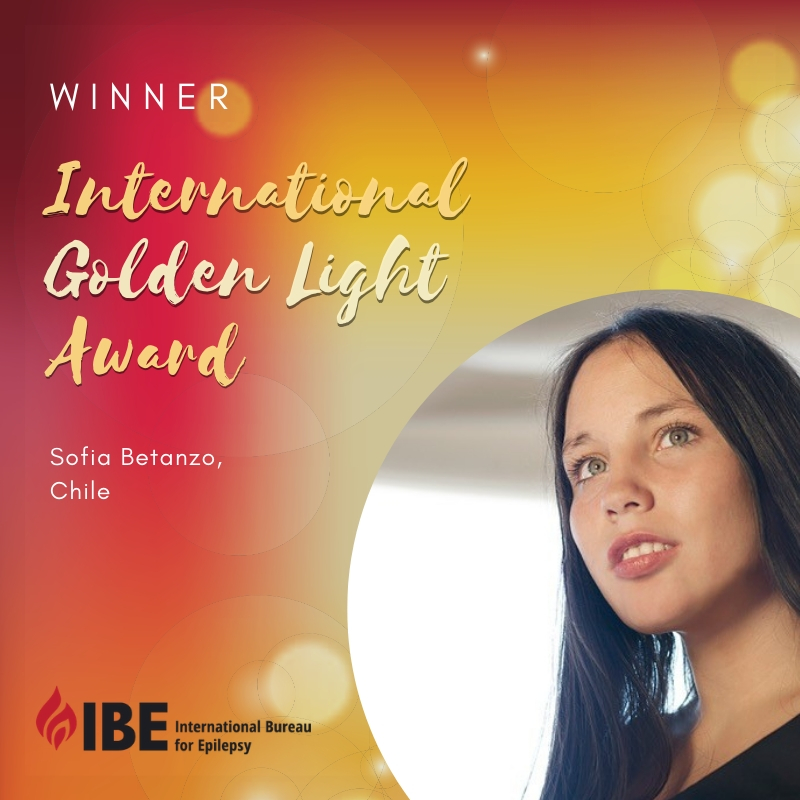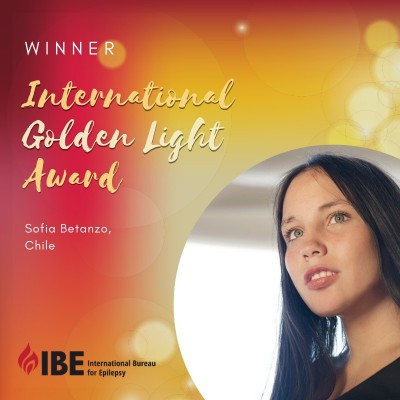 I take a "cocktail" of drugs and I have seizures every single day. I have a beautiful family and good friends who make my world a happy place. My parents, my "popa" and my father, are taking care of me from heaven. I am happy enough, nothing perfect but very happy, I am full of life, dreams and a great future ahead.
This is the beginning of the book "Living fully" that I wrote and I want to publish. This is the story of my life with epilepsy, in which I tell everything that I remember since seizures appeared. When I was looking for doctors and treatments both in Chile and abroad, when I had to accept that a surgery was not viable because of the depth of my scar. The ketogenic diet when I was 9 years old, the permanent seizures at school, so many hospital stays after I went to the emergency room because of bumps caused for both falls and convulsive status epilepticus, the vagal stimulator implant and so many attempts with alternative medicine as Reiki, magnets and many others.
All of that led me to live complicated situations which are real anecdotes now, so that's why I decided to put them down on paper. I believe that many other children, young people and adults with epilepsy and their family could read it and might be able to positively handle it same as me.
I've had so many tragicomic situations that I wanted to capture in my book. In particular, it seems so funny for me that chapter about the experiences in my everyday life because I am sure it is right the same for everybody who has seizures in a public place, as in the street, the supermarket or in a mall. That chapter is called "The Great Show" and I briefly summarize here:
"When a seizure raised in one of these places everything becomes to a great circus, a kind of performance with different characters.
Firstly, "THE GUARD" comes up, he is expert in alienating people and calling paramedics and meanwhile they arrive everybody else start to come up as well.
"THE EXPERT IN SEIZURES BECAUSE HE MEETS A VERY DISTANT PERSON WITH EPILEPSY", he has a friend who has a friend who is a person with epilepsy so he knows what to do, he is an eminence!! An expert in neurology. Then paramedics come up and as they supposed to know first aid they also know how to deal with a fainting, they give me water and put my feet up as if this is a low pressure issue.
Then "THE ESOTERIC WITH GOOD VIBES" comes up, she believes that I'm capable to control this by breathing, thinking beautiful things and feeling deep love.
That one of "URBAN MYTHS" who has heard the solution is to put a wooden stick or a scarf inside my mouth so I couldn't swallow my tongue. That's so scary that my seizure automatically stops!
As with all great shows there is a lot of people all around watching what is happening and I am in the middle of everything.
But despite the seizures and all of that I prefer to go out, to do things and make a normal life as far as possible. This is what I have and it is quite good, I go out everywhere in the company of someone".
I just feel very happy contributing to foundations for young people with cognitive disability in which I have learnt a lot and I have had the opportunity to make many things. I have been part of activities that I love like communications and theater. I have been a panelist in a radio program fully headed by people with cognitive disability in which I interviewed politicians, artists, comedians and people who has been a contribution to society. Also, I have been part of a TV show to promote the inclusion.
I have also acted in 6 theatre plays with the foundation and I have made several contemporary dance performances.
For the purpose of helping other people I have worked at "Foundation of Refractory Epilepsy". I was in charge of social networks for a while and I gave support not only publishing their activities but also helping parents with children with epilepsy to make contact with specialists that I meet and with foundations which provide recreational activities for people with disabilities.
I studied massage therapy and Reiki and I have my own place to see the patients at home.
I'm twenty-four years old now and I have two big challenges for this year 2019, one of them is to study theater and the other one is to publish my book.