My story
Nina Mago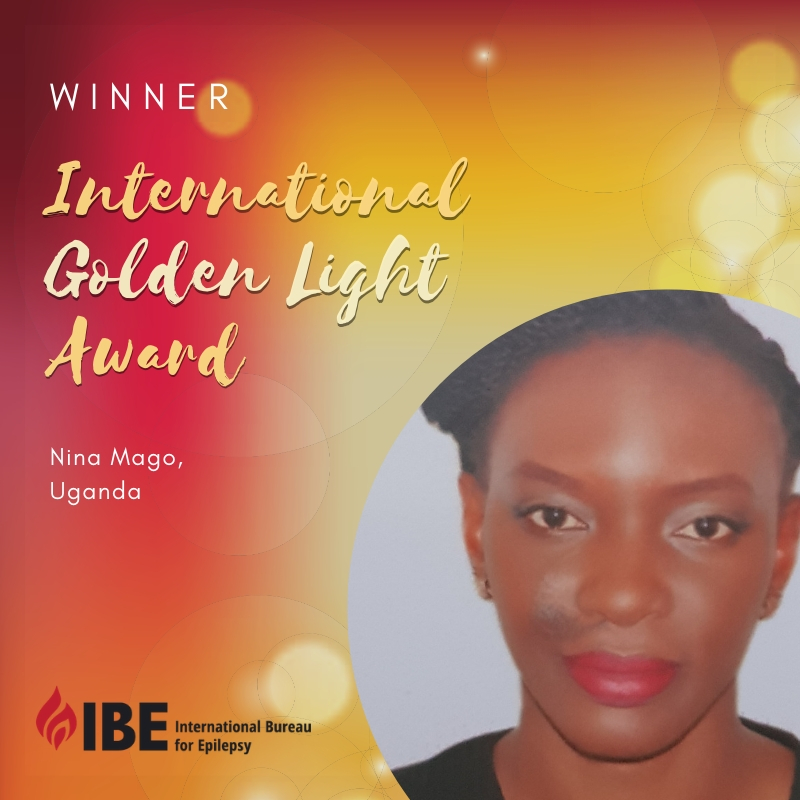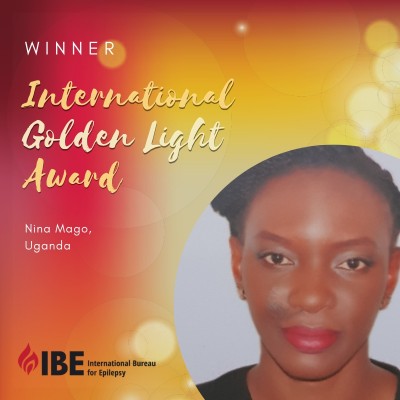 I cannot say there is much I remember about my early childhood at this point, I was only a child like any other. But one thing I recall my parents often said, "Don't make her laugh she will fall ill". As I grew up, I understood that emotions like excitement were a trigger for my seizures.
When I was about six years old, my parents moved to Moscow, Russia, where I attended part of my early education. At that age, I had experienced seizures and seeing a neurologist whilst in Russia is when I finally had the condition confirmed. For seven years, I was constantly monitored and although I was on medication, the seizures kept on. Some days were without seizures, while some were rough. I spent some days in the safety and comfort of my teacher's arms, rocking back and forth, while she taught the rest of the class and occasionally felt for movement when I came around. Epilepsy remained a chronic condition accepted and managed for me while in my Russian school: I was one of the best performers, very active and articulate with a vibrant social life.
From the Ugandan perspective, the story was different. At the age of 12, I lived a nightmare as an individual with epilepsy: I did not have the support system I was used to. I battled with the ostracism and betrayal by a society, which I assumed I could associate and relate with. Waking up on a dusty floor, wounded and disorientated while children made a spectacle of me through the window. Not being able to run to someone older for safety and not waking up in the safety and comfort of my class teacher marked the beginning of a now very scary new world. A tough world and one I was not ready for at the time. It made me reclusive, resulting from a failure to cope. I was constantly bullied and always made fun of- always! I worked so hard to keep friends…I live in fear of losing friends and being alone. I became angry and emotionally strained with no way out but within my family I had support and it was my safe space.
In spite of all the odds, I struggled on with the determination to complete my education and graduated with a BA in Ethics and Development Studies in 2011. I worked as a volunteer among rural communities in Masaka District with emphasis on the socially marginalized since I had been in that situation all my life.
Even with the support of my family and a few friends I had, many questions remained unanswered. I needed to relate with people who had the condition in order to get the answers. I had to talk about my condition and set myself free. It was an awakening that creating a platform for people with this condition to share experience would make a difference in the individual's life.
I had been imprisoned all my life and strongly felt I had to break away. I had bottled up my emotions for way too long and could not take it any longer. I grew tired of a life of suspicion and fear of exposure. I was ready to lose it all, if there was anything
to lose. I didn't care anymore if I kept no friends and I was not willing to hold on to the secret any more.
I created an NGO – The Purple Bench Initiative Uganda to support people living with epilepsy and their caregivers to have a platform to share information and experiences. I am encouraging individuals with epilepsy to adhere to their drug regimes; creating awareness about epilepsy and reduce stigma towards people affected by epilepsy.
So far, I am reaching out to Primary schools to demystify epilepsy; equipping teachers with knowledge and skills of handling pupils who have epilepsy, addressing students of Nursing colleges to empower them with practical skills to relate to the theory they are taught; and addressing Rotary Clubs in Kampala and Masaka.
I continue to foster change that will nurture the social acceptance of Epilepsy in communities; to empower those afflicted while creating a firm foundation that enables the enjoyment of fundamental human rights and equal opportunities for each to live a dignified and highly impactful life. My determination/journey is to change the world. To change the world for people with epilepsy that they live to their full potential, where they live dignified and meaningful lives.